Originally posted on 8 January 2019. Check out this story for news of tyFlow's commercial release.
Animator and game developer Tyson Ibele has released a new demo of tyFlow, his next-gen replacement for 3ds Max's Particle Flow particle system, showing the new granular solver.
The solver is "fully integrated" with tyFlow's global constraint solver, so granular fluids can interact with soft bodies and cloth, and supports GPU acceleration via OpenCL.
According to Ibele's Instagram post, it can "easily handle a huge number of particles": the demo above – which, rather spookily, shows an animated character drowning in sand – features 8 million of them.
So what is tyFlow, anyway?
First announced last year, tyFlow is a "complete rewrite" of Particle Flow, intended as a next-generation replacement for 3ds Max's native particle and physics systems.
Ibele describes the toolset as "what PFlow could have been, if development didn't stop like 10 years ago".
As well as making it possible to recreate entirely new types of materials, tyFlow adds simulation retiming and support for Phoenix FD and Krakatoa's native file formats.
It's also intended to improve simulation performance, introducing full CPU multi-threading, GPU instancing in the viewport and "super fast" auto-caching.
For rendering, output is compatible with V-Ray and Deadline.
You can read a more complete feature summary here and see more demo videos – ranging from cloth to crowd simulation – via the link below.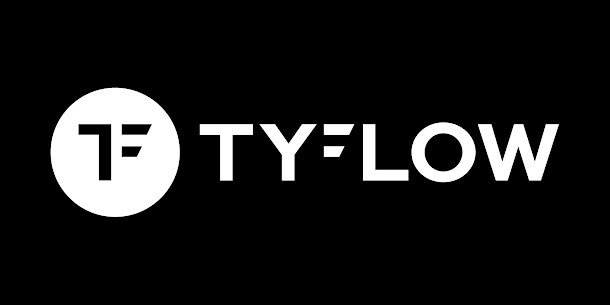 Updated 2 April 2019: tyFlow is now available in open beta.
Tyson Ibele has also released online documentation for the software and launched a user forum.

Pricing and system requirements
tyFlow is available as a free open beta for 3ds Max 2017+.
It works best with "many CPU cores, a high-performance graphics card … OpenCL 2.0 support, and as much RAM as possible", though to use the GPU-accelerated features, you only need an OpenCL 1.2 GPU.
At the time of posting, there are known issues when using 4K monitors, and when rendering with some third-party render engines, but Ibele is already posting bugfix updates.
Ibele says that he aims to use the open beta to improve the core features and stability of the software before a public release, but hasn't announced a date or pricing yet.

Read a full list of features in tyFlow in the online documentation
See more demo videos of tyFlow on Tyson Ibele's Instagram page
Download the open beta of tyFlow
Tags: 3ds max, cloth, crowd simulation, Deadline, demo, download, dynamics, Featured Articles, GPU acceleration, granular fluids, granular solver, multihreaded, multiphysics, open beta, OpenCL, Particle Flow, particle system, PFlow, Phoenix FD, physics, price, release date, simulation, soft bodies, system requirements, tyFlow, Tyson Ibele, V-Ray