Thursday, March 28th, 2019

Posted by Jim Thacker
Chaos Group ships Phoenix FD 3.13 for 3ds Max and Maya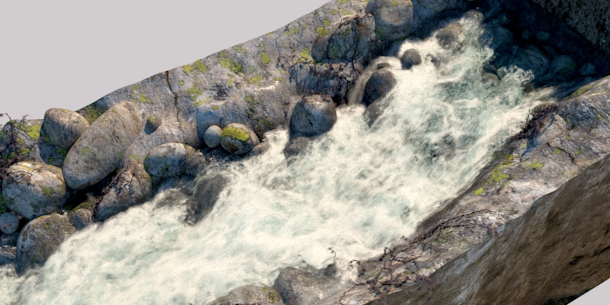 Chaos Group has released Phoenix FD 3.13, the latest update to its fluid simulation software for 3ds Max and Maya, increasing the speed of FLIP fluid simulations by up to 2x and adding support for VDB caches.
Faster FLIP fluid sims, support for VDB particle caches, more control over fire opacity
This time round, both editions of the software have almost identical changelogs, with the exception that the 3ds Max edition has also been updated to support 3ds Max 2020, which shipped yesterday.
Performance has been improved: Chaos Group says that FLIP fluid simulations are now "30% faster on average and up to 2x faster on some scenes".
New features include the option to use texture maps in the Volumetric Shader to modify the opacity of smoke or fire simulations.
In addition, it is now possible to save particle generated by Phoenix FX as VDB cache files, or to import VDB caches generated in other DCC applications.
Pricing and availability
Phoenix FD 3.13 is available for 64-bit 3ds Max 2014+ and Maya 2015+. New workstation licences of either edition cost $830, while extra simulation licences cost $210 each.
Read a full list of new features in Phoenix FD 3.13 for 3ds Max in Chaos Group's online changelog
Read a full list of new features in Phoenix FD 3.13 for Maya