Tuesday, November 6th, 2018

Posted by Jim Thacker
Chaos Group ships Phoenix FD 3.12 for 3ds Max and Maya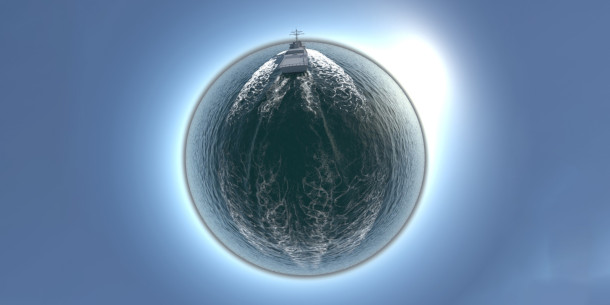 Chaos Group has released Phoenix FD 3.12, the latest update to its fluid simulation software for 3ds Max and Maya, making it possible to instance fluid systems within a scene.
The update also improves compatibility with the firm's V-Ray renderer, adding support for the Physical Camera when rendering ocean surfaces – and, in the Maya version, compatibility with V-Ray Next.
Render Phoenix FD volumetrics on the GPU in V-Ray Next for Maya
The biggest single change in either edition of the software is probably integration with V-Ray Next, the recent major update to the renderer, the Maya version of which shipped last month.
That means that it is now possible to render volumetrics on the GPU, both for final output and in the IPR.
Rendering fluid meshes is also now "20% faster" on both CPU and GPU, and the V-Ray Distance Texture – used for mapping viscosity or colour in Phoenix FD set-ups – is now "several times faster" than V-Ray 3.x.
Phoenix FD for 3ds Max doesn't yet fully support V-Ray Next, but if you have a nightly build, you do get support for texture mapping the colour or opacity of fire and smoke via V-Ray GPU.
In addition, both editions of the renderer now support the Physical Camera – and indeed, all other V-Ray camera types – when rendering ocean meshes. The feature is also available with older versions of V-Ray.
Support for instancing Phoenix FD Simulators in both 3ds Max and Maya
Aside from V-Ray integration, the other major change in the 3.12 releases is the option to instance Phoenix FD Simulators across a scene, reducing the computational cost of complex simulation set-ups.
In Maya, instances can be scattered across a scene using both the MASH motion graphics toolset and Maya's native Particle Instancer, and displayed in viewport previews.
In 3ds Max, it is also possible to use XRefs with Simulators and Particle Shaders to reference external simulation caches.
Pricing and availability
Phoenix FD 3.12 is available for 64-bit 3ds Max 2014+ and Maya 2015+. New workstation licences of either edition cost $830, while extra simulation licences cost $210 each.

Read a full list of new features in Phoenix FD 3.12 for 3ds Max in Chaos Group's online changelog
Read a full list of new features in Phoenix FD 3.12 for Maya