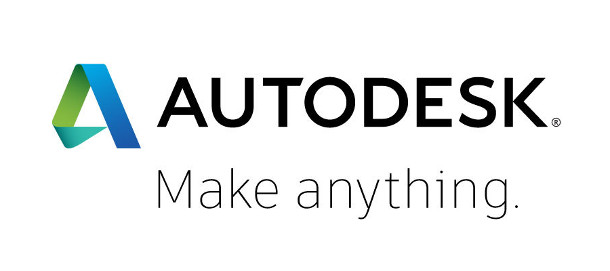 Autodesk is to lay off 13% of its workforce, or around 1,150 jobs in total, as the company continues its transition from sales of perpetual software licences to a rental-only model.
The job cuts – the company's second major sets of layoffs in under two years – are expected to come through a combination of a reduction in global sales staff and the cancellation of R&D projects.
The news was announced earlier this week, during the company's quarterly conference call with investors.
Spending frozen throughout the next financial year
As in 2016, when Autodesk laid off 925 staff, the company justified the cuts as necessary to fund its long-term goals: "completing the subscription transition, digitising the company and reimagining production".
CEO Andrew Anagnost presented the job cuts as being made from a position of strength, describing them as necessary "to support our evolving strategy" rather than from "a need to significantly cut expenses".
But while expenses may not fall, they won't rise, either: the company has committed to "flat spend" for the remainder of the financial year, and throughout fiscal 2019.
R&D cuts more likely to come from project cancellations than layoffs across the board
Anagnost didn't go into detail about where the layoffs will be made, but said that they would be achieved through a combination of cuts in R&D and to overseas offices.
"We will … divest in some research and development activities [and] close some Autodesk sites that are no longer aligned with our global location and talent acquisition strategy," he said.
The cuts in R&D sound more likely to result in the cancellation of entire projects than a simple reduction in development staff across all of the company's product lines.
"When you actually stop doing something, although it's hard for the team that was on the project … being shut down, it's more motivating for the other people because they say, 'Wow, okay, we're getting investment over here and we're not being asked to do two things with less money again'," commented Anagnost.
Return to profitability predicted for next year
Longer term, Anagnost noted that the past quarter marked Autodesk's "return to revenue growth" following a downturn accompanying the sales transition.
However, that doesn't mean that the company is making a profit: it made a net loss of $120 million last quarter, its tenth consecutive quarter in the red.
Asked when the company expected to start turning a profit again, CFO Scott Herren commented that he expected to see positive cash flows in the next fiscal year: that is, the one beginning the quarter after next.

Read Seeking Alpha's transcript of Autodesk's earnings conference call
(The original recording can be found here)
Read Autodesk's announcement of its financial results for the previous quarter
Tags: Andrew Anagnost, autodesk, financial results, job cuts, layoffs, Q3 2018, R&D, research cuts, Scott Herren