Friday, August 4th, 2017

Posted by Jim Thacker
Animal Logic open-sources its AL_USDMaya plugin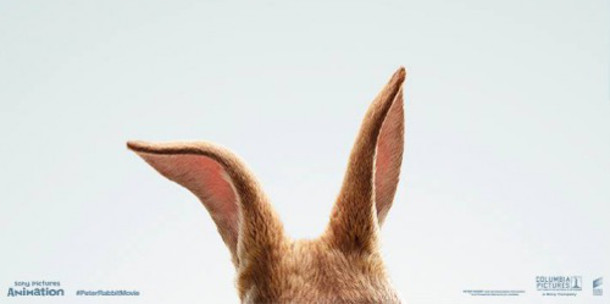 Part of the poster for the upcoming CG/live-action adaptation of Peter Rabbit. Visual effects house Animal Logic has just open-sourced AL_USDMaya, its plugin for editing USD data in Maya, in use on the movie.

Leading visual effects facility Animal Logic has open-sourced AL_USDMaya, its in-house plugin for authoring and editing data in Pixar's Universal Scene Description format inside Maya.
The plugin, which Animal Logic is using in production on the upcoming movie adaptation of Peter Rabbit, is described by USD project lead engineer Sebastian Grassia as "the deepest-yet integration of USD editing into a third-party DCC [tool]".
A new USD authoring and editing tool for use alongside Pixar's own Maya plugin
Itself open-sourced in 2016, USD provides a standard format for the interchange of complex visual effects scene data, including the structure of a scene as well as the actual geometry, between DCC applications.
The USD distribution includes its own Maya plugin, to which AL_USDMaya is described as 'complementary'.
Handles native Maya assets not easily represented in USD format
AL_USDMaya enables assets not easily represented in USD format to be embedded into USD scenes and imported into Maya in their native form: for example, Maya character rigs being loaded as references.
The plugin then maintains a live connection between the USD and Maya scenes.
According to Animal Logic, the workflow enables artists to swap different representations of objects in the scene in and out, "including rigs for geometry caches and different levels of detail".
Sebastian Grassia, lead engineer for the USD project, describes the plugin as the deepest integration of USD editing into a third-party DCC application yet, providing "well-considered layout and animation workflows that are beyond the scope of Pixar's Maya plugins."
A number of other leading VFX studios and tools developers, including MPC, Luma Pictures and Autodesk have also "assisted in evaluating the plugin".
Availability and system requirements
AL_USDMaya is open source. It's compatible with Maya 2017 and 2018 and the current version of USD, but currently only builds on Linux. The source code is available via the link below.
Find the source code for AL_USDMaya on Animal Logic's GitHub repository