Thursday, July 6th, 2017

Posted by Jim Thacker
PipelineFX releases Qube! 6.10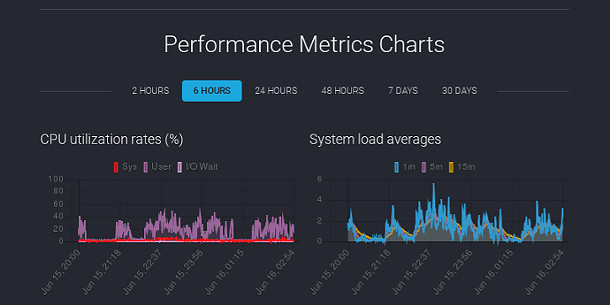 PipelineFX has released Qube! 6.10, the latest version of its renderfarm management software. The update makes it possible to access per-minute analytics generated by Qube!'s metered licensing system online.
Other new features include beta support for integrated cloud rendering via Microsoft's Azure platform.
View per-minute site stress and load distribution reports for your render farm online
Building on the metered licensing system introduced in Qube! 6.8, which lets users rent Qube! licenses on a per-minute, per-machine basis, Qube! 6.10 makes the analytics reports generated accessible online.
Accessible via the metered licensing website, the graphs provide per-minute information on site stress and distribution rates, intended to help render wranglers allocate resources or troubleshoot problems.
Support for integrated cloud rendering via Microsoft Azure now in beta
The update also introduces beta integration with Microsoft's Azure cloud computing platform – also Autodesk's choice of cloud host for its upcoming Azure Batch Rendering service.
During the beta, users have command-line access to Azure, enabling them to start and stop cloud nodes from within Qube!, but work on full UI integration within Qube!'s ArtistView is underway.
According to PipelineFX's news relases, other new features in Qube! 6.10 include:
Updated Shotgun Integration
The integrated Shotgun user interface has undergone several minor improvements. Qube! Images to Movie submission will now pull select job data in from Shotgun; and the movie upload script has been updated, fixing a major bug that prevented automated movie uploading to the professional project management tool.
Online License Keys
Perpetual license keys created for Qube! 6.10 and after will now be downloaded via the metered licensing website. Additional information on license history and total worker numbers is also available, with more management features planned for the future.
Clarisse Renderer Support
Clarisse renders can now be dispatched from within Qube! via command line, in app, and load once job submissions.
Partner Licensing Daemon
A new codebase in Qube! 6.10 provides the foundation for easy integrations [with other cloud service providers].
Pricing and availability
Qube! 6.10 is available now for Windows, Linux and Mac OS X. Metered licensing costs $0.10/machine/hour, software rental costs $2/day to $15/month, while packages of perpetual licences start at $500.
Read more about the new features in Qube! 6.10 on PipelineFX's blog