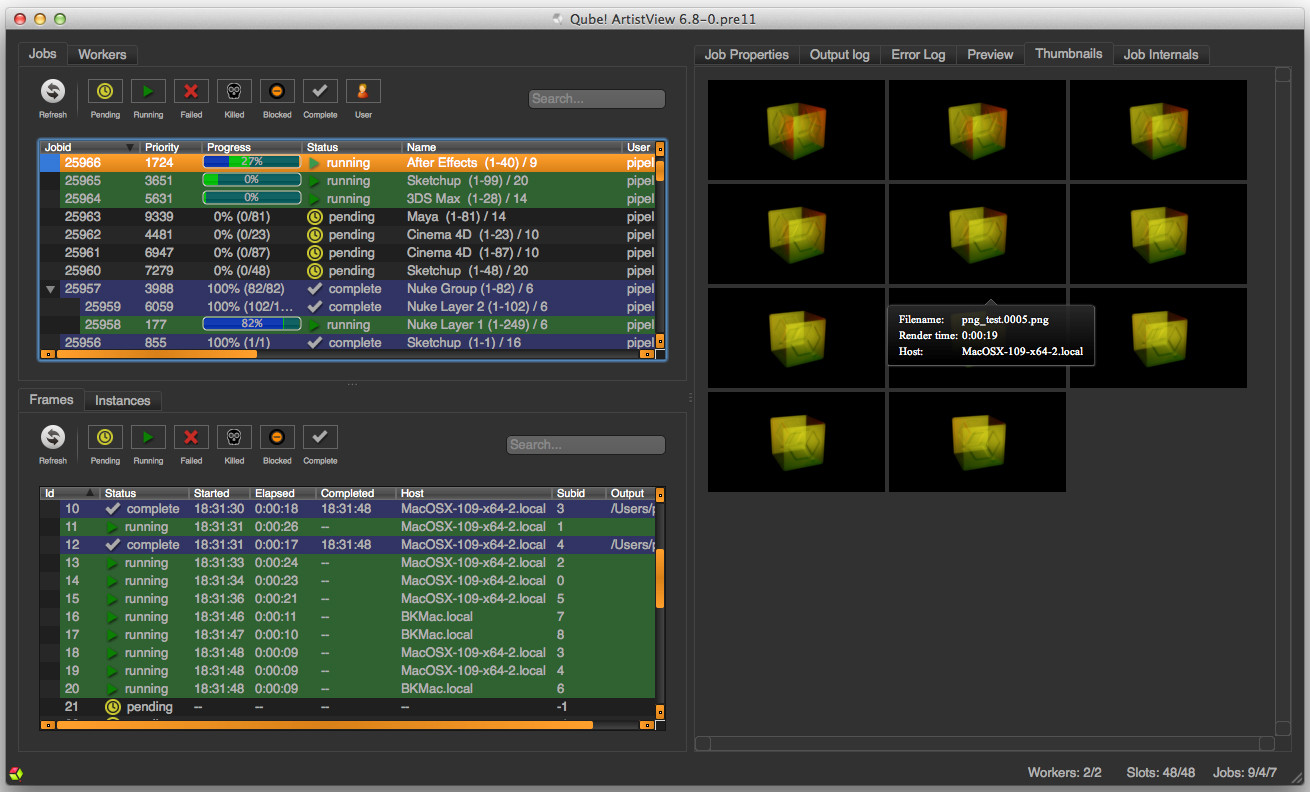 Qube! 6.8's updated ArtistView UI. The user interface now incorporates submission elements from Qube!'s WranglerView: the first step towards replacing it as the renderfarm management system's default UI in future.
PipelineFX has released Qube! 6.8, the latest update to its renderfarm management system, expanding the capabilities of its ArtistView user interface in preparation for making it the application's default UI in future.
ArtistView gets new job submission capabilities
Designed to offer less technically minded artists a simpler alternative to Qube!'s full WranglerView, ArtistView previously provided an overview of the status of render jobs, plus the option to preview the output.
Based on feedback from users like Method Studios and Base FX, PipelineFX has now expanded its technical capabilities, including the addition of "submission elements from WranglerView".
PipelineFX describes this as the "first step in replacing WranglerView as Qube!'s default UI".
New centralised preferences system, updated platform support
In addition, the update introduces centralised preferences, a new "easy-to-use admin interface", enabling users to set job submission defaults for the entire studio, or for specific groups and users.
It also adds support for the latest versions of Windows and Mac OS X, and CentOS 6.7, 7.0 and 7.1; integration with 2D animation software Harmony 12; and expanded support for Autodesk's VRED visualisation software.
Pricing and availability
Qube! 6.8 is available now for Windows, Linux and Mac OS X. Pricing for new licences starts at $15/month; or a range of perpetual licence packages are available. The update is free to users on maintenance contracts.
Read more about the new features in Qube! 6.8 on PipelineFX's blog
Tags: 8, ArtistView, centralized preferences, job submission, new features, PipelineFX, price, Qube!, Qube! 6, renderfarm management, WranglerView