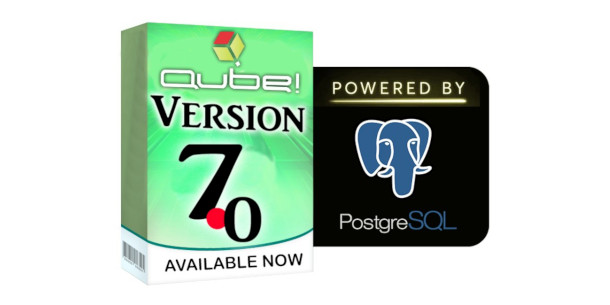 PipelineFX has released Qube! 7, the latest version of its renderfarm management software, migrating its backend database from MySQL to Postgres for improved performance.
The update also makes Qube! Supervisor licences free to download and use.
New Postgres backend database; new unified UI now in beta
The main structural change in Qube! 7.0 is the migration of the system's database from MySQL to Postgres.
PipelineFX claims that the change of backend architecture provides "faster response to job queries and less cumbersome table creation through a modified schema".
The update also marks the first outing for the software's new unified UI, which unites the currently separate ArtistView and WranglerView interfaces. It's currently in beta, so you have to apply to trial it.
Version 7 also adds support for a number of new applications, including Nuke Studio and Nuke Frame Server, Unreal Engine's Sequencer cinematic editor, and KeyShot.
Pricing and availability
Qube! 7 is available now for Windows, Linux and Mac OS X. Supervisor licences are now free, with worker licences costing $300 each, plus a mandatory extra $60/node for the first year's maintenance and support.
A range of rental deals are available, costing from $2/day to $100/year; while per-minute metered licensing costs $0.10/machine/hour.
Read more about the new features in Qube! 7 on PipelineFX's blog
Tags: ArtistView, beta, free, new features, PipelineFX, Postgres, price, Qube!, Qube! 7, Qube! 7.0, render management, renderfarm management, Supervisor, unified interface, unified UI, Worker, WranglerViewk