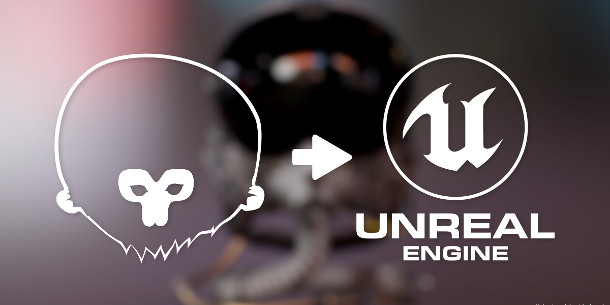 Marmoset has released Marmoset Toolbag Scene Importer, a free add-on for importing scenes created in Toolbag, its real-time rendering toolkit, into Unreal Engine.
The new importer is designed to save time reworking assets that have been previewed using Toolbag when importing them into UE4 to check that they display correctly in-game.
Export Toolbag scenes to UE4 with automatic material and Blueprint creation
Marmoset Toolbag Scene Importer automatically loads Toolbag content into Unreal Engine, setting up materials and creating an optional Blueprint object for the scene.
The tool imports meshes and textures, but not scene objects, such as cameras, fog or shadow casters.
In addition, animated content – one of the headline features in Toolbag 3 – is not supported, with animated meshes being imported in the base pose.
The importer supports most "common material modules", though not some of UE4's advanced modules, including secondary reflections, anisotropic reflections and detail normal maps.
Assets created using specular maps are automatically converted to use Unreal Engine's metalness shaders, although for best results, Marmoset advises users to use a metalness workflow – or simply Toolbag's own Unreal Engine 4 preset material – from the outset.
Availability and system requirements
Marmoset Toolbag Scene Importer is a free download. It's compatible with Toolbag 2 and 3 and Unreal Engine 4.13 and 4.14, running on Windows only.
Download Marmoset Toolbag Scene Importer from the Unreal Engine Marketplace
Tags: add-on, download, free, importer, Marmoset, Marmoset Toolbag Scene Importer, material, model, plugin, texture, Toolbag, UE4, Unreal Engine