Monday, June 27th, 2016

Posted by Jim Thacker
Esri ships CityEngine 2016.0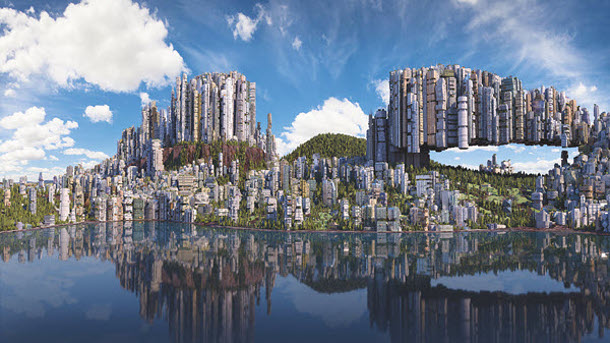 Esri has released CityEngine 2016.0, the latest version of its powerful 3D city-generation software.
CityEngine generates detailed city models from simple procedural rules, importing and exporting data in standard file formats, including OBJ, 3DS and DXF.
Although increasingly focused on architects and urban planners, the software was originally also designed with entertainment use in mind, and comes with free Maya and Unity plugins.
Handle massive 3D city models via Alembic
For VFX artists, the main change in CityEngine 2016.0 is the new Alembic exporter, which enables users to export 3D city models as ABC files for use in any DCC tool that supports them, including Maya and Houdini.
The software's procedural rule set has also been expanded, with new options to insert geometric primitives, or to import custom 3D models with the same dimensions as the original procedural geometry.
There are also new extrusion modes and options for cleaning up normals in generated meshes, along with a number of other changes that you can read about via the link at the foot of the story.
Increased integration with ArcGIS
The update also increases interoperability with ArcGIS, ESRI's cloud-based mapping system.
The new 'Get map data' interface enables users with an ArcGIS subscription to import satellite imagery and 3D terrain data, plus OpenStreetMap street and building data, generating 3D mockups of real cities in minutes.
Users can also share CityEngine scenes via ArcGIS, or publish them as scene layer packages (SPK files) to view or combine with other web layers in the browser-based application ArcGIS Scene Viewer.
Pricing and availability
CityEngine 2016.0 is available for 64-bit Windows, Linux and Mac OS X. The software is priced on enquiry.
For comparison, in previous releases, the Basic version cost $500, while the Advanced edition, which adds Python scripting and FBX, Collada and RIB export – and now the Alembic exporter – cost $4,000.
Read a full list of new features in CityEngine 2016.0