Wednesday, August 9th, 2017

Posted by Jim Thacker
Esri ships CityEngine 2017.0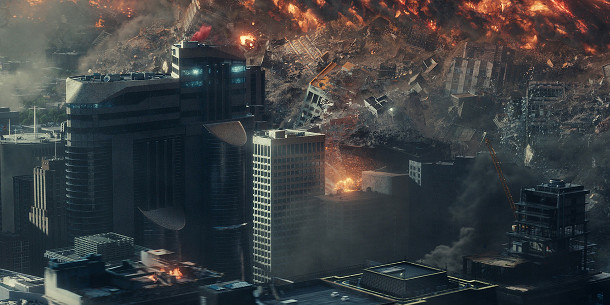 A still from Independence Day: Resurgence. Scanline VFX created the 3D city model used for the movie's destruction sequences in CityEngine, the 2017.0 edition of which has recently been released.

Esri has released CityEngine 2017.0, the latest version of its powerful 3D city-generation software, adding a Local Edit tool for detailing the procedural buildings it generates, plus new measurement tools.
(Full disclosure: the software actually came out last month, but we've only just spotted it.)
A powerful procedural tool for generating 3D city models for urban planning and VFX
CityEngine generates detailed city models from simple procedural rules, importing and exporting data in standard file formats, including OBJ, 3DS and DXF.
Although more focused on architects and urban planners, the software was also designed with entertainment use in mind, and comes with free Maya and Unity plugins, as well as exporting data in Alembic format.
In recent years, it has been used on some high-profile visual effects projects: Scanline VFX used it for the city-destruction shots in Independence Day: Resurgence, as shown in this 2016 Gnomon talk.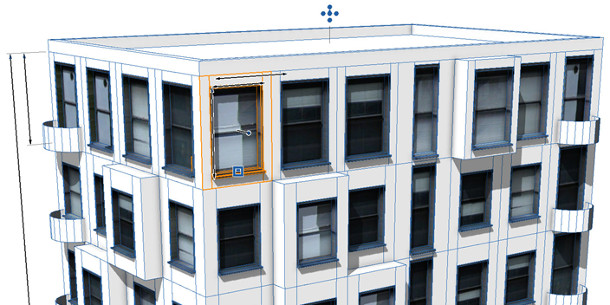 New Local Edit tools lets users create custom architectural details on buildings
For CG artists, one key feature in CityEngine 2017.0 is the new Local Edit tool (above), which enables users to make changes to individual details on buildings without affecting the entire procedural model.
Suggested use cases include generating buildings where residential housing is located on top of retail floors, or creating windows of different widths for stairwells and offices.
There are also a new set of interactive measurement tools, including 'laser lines' that let users check the height of a building relative to all other objects in the scene.
Urban planners get new tools for scenario planning
Urban planners get new scenario planning tools, enabling them to set up and edit multiple variant designs for a scene in side-by-side views.
Key comparative stats, such as the total floor area or number of individual apartments in each variant design, are shown in a neighbouring dashboard view.
Other features: revamped UI, improved FBX and RenderMan export
In addition, CityEngine's UI has been overhauled, introducing a "fresh modern look" and improving the way text and interface elements scale when displayed on Hi-DPI monitors.
Other changes include support for unit information when exporting in FBX format, and support for environment variables when exporting in RenderMan's RIB format.
Pricing and availability
CityEngine 2017.0 is available for 64-bit Windows, Linux and Mac OS X. The software is priced on enquiry.
For comparison, in previous releases, the Basic version cost $500, while the Advanced edition, which adds Python scripting and FBX, RIB and Alembic export, cost $4,000.

Read a full list of new features in CityEngine 2017.0 in the online changelog