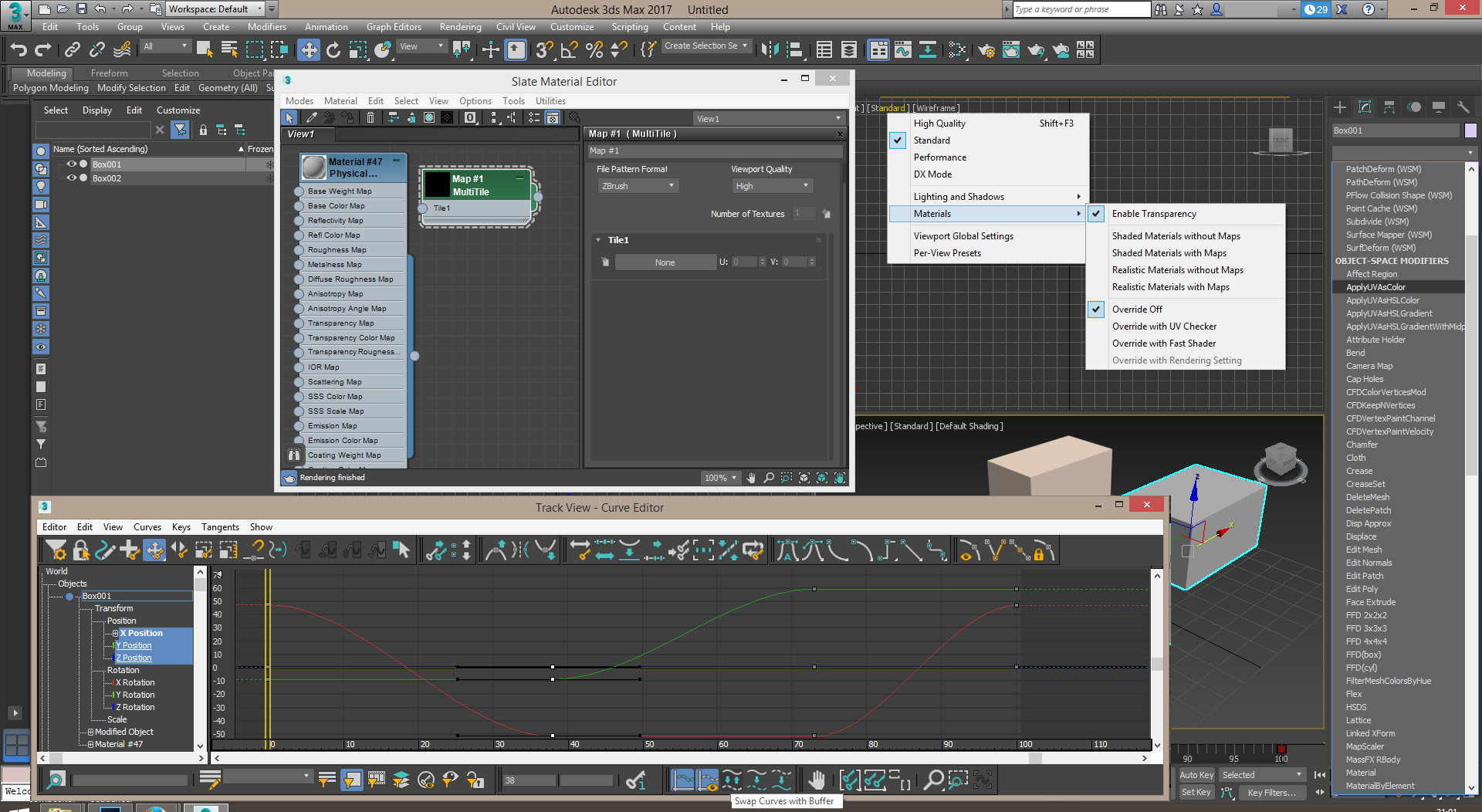 What appear to be early screenshots of 3ds Max 2017 have been posted on Autodesk's AREA community forum, showing a revised UI in the same vein as that of Maya 2016, and hinting at new features in the release.
Not official yet, so treat with caution
The timing is certainly right for 3ds Max 2017: we're a few weeks away from the NAB trade show, which is when Autodesk announced the new version of 3ds Max last year.
However, according to posts in the thread, the images are taken of a 'trial' version of the software hosted on Autodesk's download servers but not announced publicly.
It's hard to say whether that means a complete demo edition of the software or simply an early test build that got left where it shouldn't have been – comments about stability suggest it may be the latter.
The original thread on the AREA now runs to scores of posts, with links to screenshots starting on this page. If you want a more concise overview, this thread on The Foundry's forum pulls together the key information.
Given that none of the details have been confirmed by Autodesk, we won't dissect the new features in detail here. It's also worth noting that posts from beta testers on various forums suggest the list is still incomplete.
New Maya-style flat UI and new physically based render engine?
However, two interesting themes emerging are a revamped user interface along the lines of that introduced in Maya 2016, with icons in line with Windows' 'flat design' aesthetic and a highlight colour – in this case, cyan.
The new interface is also said to be much faster than in previous releases.
The other is the references to a new integrated 'ART renderer' – presumably the Autodesk Raytracer released as a free technology preview on the Autodesk Labs R&D site last year.
Autodesk Raytracer, already integrated into Autodesk's design tools like Revit, is a physically based renderer, intended as a simpler alternative to engines like mental ray or Iray.
According to the AREA forum postings, both mental ray and Iray are now separate installers in 3ds Max 2017 – which, if confirmed, would also be in line with Autodesk's 'open rendering policy' implemented in Maya 2016.
Pricing and availability
Autodesk hasn't confirmed a release date or pricing for 3ds Max 2017. We'll update if we get any official info.
Read the thread about 3ds Max 2017 on Autodesk's AREA forum
Tags: 3ds max, 3ds Max 2017, AREA, art, autodesk, Autodesk Raytracer, iray, mental ray, new features, physically based, price, redesign, release date, renderer, screenshots, UI, unofficial, user interface