Wednesday, February 11th, 2015

Posted by Jim Thacker
Download 116 free 360° environments from Texturify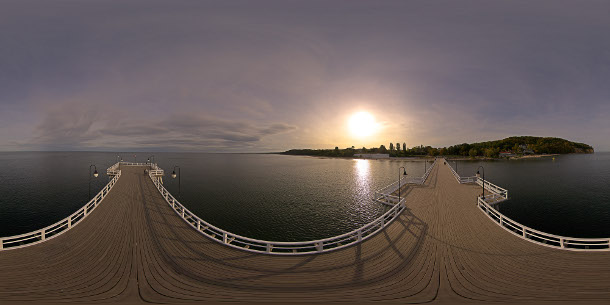 New online texture resource Texturify has posted 116 free* spherical panoramic environment images for visitors to download, including interior and exterior shots taken under a variety of lighting conditions and times of day.
The files are supplied in JPEG format, so they're LDRs, but resolution is good, ranging from 4,000 x 2,000 pixels to over 12,000 x 6,000 pixels. They're licensed for commercial use, providing you credit Texturify.
Founded by the same people as HDRMAPS, Texturify also includes a good set of (non-tileable) texture reference photos, divided into standard categories (wood, bricks, concrete, and so on) and over 200 sky backgrounds.
The site is still a bit rough around the edges – the FAQ page is blank, and the search facility is a bit hit-and-miss – but there's a lot of nice free content there. Worth keeping an eye on.
Download the free panoramic environments from Texturify
*The 'Free' filter in the search options wasn't working for us, but we're told all the content on the site is free.