Friday, December 12th, 2014

Posted by Jim Thacker
Download NoEmotion's 150 free 15,000 x 7,000px HDRs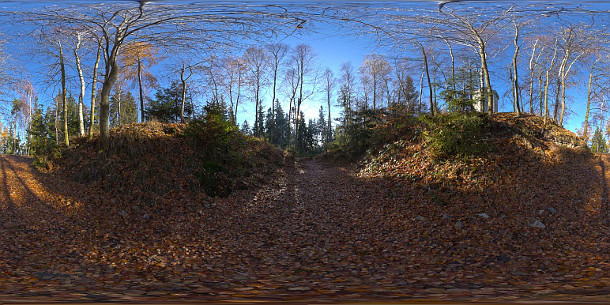 NoEmotion – aka 3ds Max artists Marek Denko and Peter Sanitra – has launched NoEmotion HDRs: a set of 150 free spherical HDRs, available at 15,000 x 7,500-pixel resolution, and licensed for commercial use.
The files, which were shot at various locations in the Czech Republic and the Swiss Alps over a period of ten months, are grouped into categories by time of day, and include both exterior and interior scenes.
The site has a download limit of 200GB per day, so NoEmotion is asking people not to download everything at once, but to pick only the individual files they need.
At time of posting, the main download links were overloaded, but the two mirrors were still working fine.
Download the 150 free spherical HDRs from the NoEmotion HDR website
(Links to individual sets of HDRs are at the top of the page)