Friday, December 13th, 2013

Posted by Jim Thacker
Evermotion releases Nox 0.40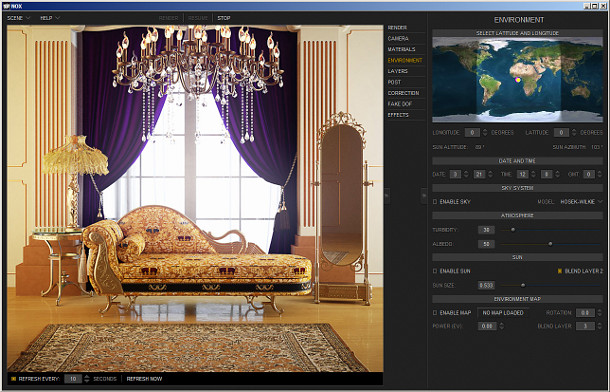 Evermotion has released Nox 0.40, the latest version of its free unbiased renderer, featuring a new – and more streamlined – GUI, a new material editor and a new advanced colour picker.
According to a note on the website, the release marks "the start of new development process that will bring updates more frequently and faster than before".
Nox 0.40 is available now for Windows. It's a standalone renderer with scripts to link it to 3ds Max and Blender.
Read more about the new features in Nox 0.40