Wednesday, September 13th, 2023

Posted by Jim Thacker
Adobe to raise price of Creative Cloud subscriptions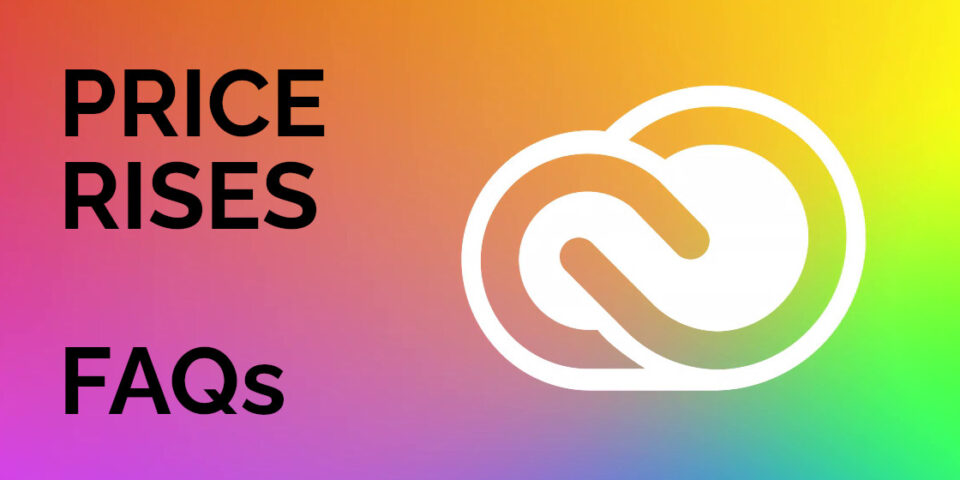 Adobe is to raise the price of subscriptions to Creative Cloud, its online rental platform for creative software.
The changes – the second in two years – affect users in the Americas and Europe with Single App and All Apps plans, including individual plans and Creative Cloud for Teams.
Prices will rise from 5-10% when the changes come into effect on 1 November 2023.
Adobe is also introducing credit-based pricing for Firefly, its online generative AI toolset, which was previously available free in beta.
Who will the latest Creative Cloud price rises affect?
As with last year's price rise, the latest changes affect users throughout most of Adobe's key geographical markets: Europe and the Americas – North America, Central America and South America – although not Japan this time.
In those territories, it will be the second price rise in two years for users with All Apps subscriptions, which provide access to all of Adobe's creative software.
However, this time, the price of single app subscriptions – including subscriptions to key tools like After Effects and Photoshop – also rises.
The changes affect both individual subscriptions and Creative Cloud for Teams.
How much are Creative Cloud prices going up?
In the US, prices for individual users will rise between 9-10%, and those for Teams by around 5%, depending on what type of subscription you have: you can find details of the exact pricing changes in this blog post.
Creative Cloud for Enterprise plans are also affected, although the blog post doesn't list the exact price rises, which "will vary based on the terms of each membership".
Which applications are affected by the Creative Cloud price rises?
The price rises only affect Adobe's desktop applications, not its mobile apps.
Photography plans, subscriptions to the Substance 3D tools, Frame.io, Adobe Express, Adobe Stock and Adobe Express are also unaffected.
In addition, the changes won't apply to many users in education, including students and teachers with All Apps plans, and institutions with Creative Cloud for Education plans.
When do the Creative Cloud price rises begin?
The changes come into force on 1 November 2023.
What is happening to the price of Firefly?
Adobe has also introduced new credit-based pricing for Firefly, its online generative AI toolset, which was previously available free in public beta.
As of today, paid Creative Cloud subscriptions include a monthly quota of 'fast' generative AI credits, with one credit corresponding to a text-to-image, Generative Fill or Generative Expand operation on a 2,000 x 2,000px image.
All Apps plans get 1,000 credits/month; single app plans get 100-500 credits/month.
Once they are used up, users can continue to use Firefly for free, but at slower speeds.
From November 2023, it will be possible to buy extra fast credits through a separate new subscription plan, with prices starting at $4.99/month for 100 Credits.
Why are the prices of Creative Cloud subscripions rising?
In its online FAQs, these bundles of Firefly credits are one of the reasons that Adobe gives to justify the price rises.
Other changes cited include the Share for Review feature in Photoshop and Illustrator, Frame.io integration in Premiere Pro and After Effects, and new social media graphics tool Adobe Express, the Premium version of which is included with All Apps plans.
Read Adobe's FAQs about the upcoming price rises to Creative Cloud subscriptions
(Includes a complete list of countries affected)
Read Adobe's FAQs about generative credits for Firefly

Have your say on this story by following CG Channel on Facebook, Instagram and X (formerly Twitter). As well as being able to comment on stories, followers of our social media accounts can see videos we don't post on the site itself, including making-ofs for the latest VFX movies, animations, games cinematics and motion graphics projects.