Wednesday, March 23rd, 2022

Posted by Jim Thacker
Adobe to raise price of Creative Cloud subscriptions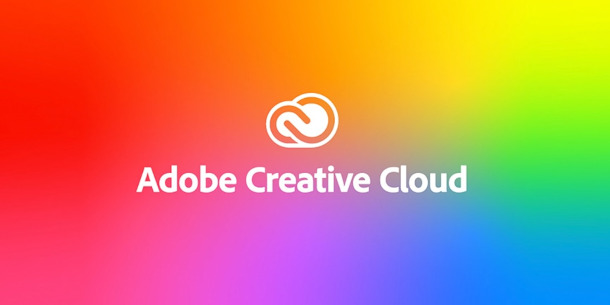 Adobe is to raise the price of subscriptions to Creative Cloud, its online rental platform for creative software.
The changes – the first in over four years – only affect Creative Cloud for Enterprise, Creative Cloud for Teams and monthly All Apps subscriptions, so the majority of individual users will be unaffected.
For Teams and All Apps subscribers, prices will rise between 3.8% and 6.3% when the changes come into effect on 27 April 2022. The changes to Enterprise subscriptions will vary from plan to plan.
Only the second major price rise in a decade, and the first for most users outside the Americas
As far as we're aware, this is only the second time that Adobe has raised its prices since Creative Cloud was introduced in 2012, and the first price rise to affect users outside of the Americas.
The previous price rise took place in 2018, and only affected users in the US, Canada and Mexico.
This time, the changes are more widespread, affecting the Americas, most of Europe, and Japan.
However, unlike 2018, the cost of individual single app plans – including subscriptions to After Effects, Photoshop and Premiere Pro – are unaffected, as are photography plans and the Substance 3D Collection.
For individual users, the only subscriptions affected are All Apps plans – access to all of Adobe's creative software – and then, only monthly subscriptions or annual subscriptions paid monthly.
Both rise by 3.8%: in the case of a monthly subscription, from $79.49/month to $82.49/month; in the case of an annual subscription billed monthly, from $52.99/month to $54.99/month.
For organisations, changes affect Teams and Enterprise plans, but not Creative Cloud for Education
In the case of Adobe's subscription plans for businesses, Creative Cloud for Teams and Creative Cloud for Enterprise, the price rises affect both single app and All Apps subscriptions.
For teams, the cost of subscriptions to single apps rises by 5.9%, from $33.99/month to $35.99/month per licence; the cost of All Apps plans rises by 6.3%, from $79.99/month to $84.99/month per licence.
The price rises to Creative Cloud for Enterprise vary. Creative Cloud for Education plans are unaffected.
Justified on the basis of increased content in subscriptions
In its online FAQs, Adobe says that the price rises reflect both changes to local circumstances like tax rates and "improvements to Creative Cloud [including] new apps, services, features and content".
New apps added to All Apps plans since the previous price rise include Illustrator and Photoshop on the iPad, AR authoring tool Aero, and digital painting app Fresco.
Most plans also now provide access to new collaboration features and stock content, listed in this blog post.
All of the changes come in to effect on 27 April 2022, so if you have one of the subcription plans affected, the cost will rise the next time you are billed or manually renew the subscription after that date.

Read Adobe's FAQs about the upcoming price rises to indvidual Creative Cloud All Apps subscriptions
(Includes a complete list of countries affected)
Read Adobe's FAQs about the upcoming price rises to Creative Cloud for Teams and Enterprise plans