Wednesday, June 21st, 2023

Posted by Jim Thacker
Adobe releases Substance 3D Painter 9.0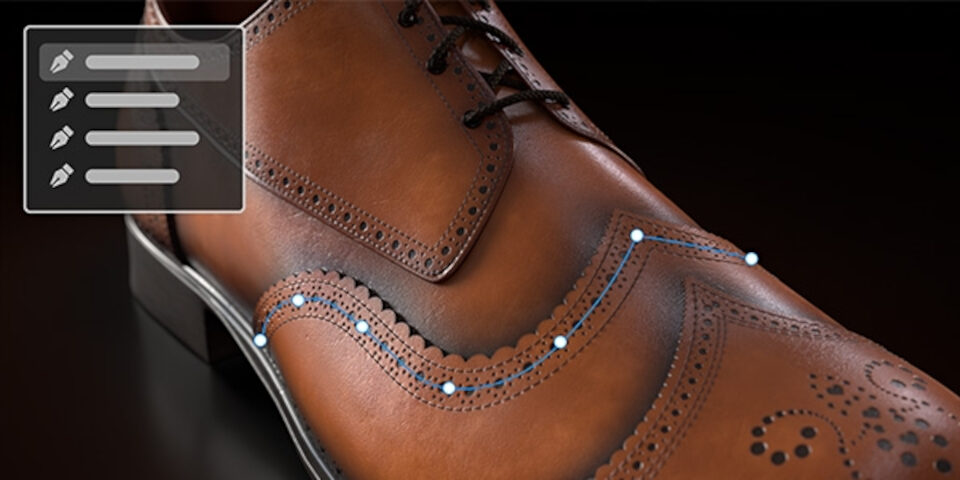 Adobe has released Substance 3D Painter 9.0, the latest version of the 3D texture painting software.
The release adds a neat new 3D path system, making it possible to apply paint strokes to a model along editable Bezier guide curves, and extends the software's Dynamic Strokes system.

New 3D path system lets you paint along guide curves, then edit the strokes afterwards
The major new feature in Substance 3D Painter 9.0 is the 3D path system, which makes it possible to apply paint strokes to a model along editable guide curves.
Users can draw out Bezier-based curves over a 3D model by clicking on its surface in the viewport, with Substance 3D Painter automatically applying the paint stroke along the curve.
Closing the curve creates a seamlessly repeating pattern.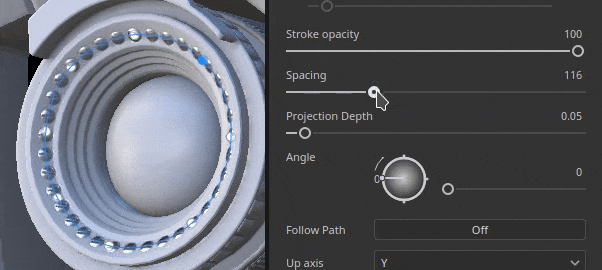 Workflow is non-destructive, with both the brush properties and the curve itself remaining editable throughout, making it possible to reshape or change the look of existing paint strokes.
As well as painting, users can erase or smudge existing paint layers along a path.
It is possible to use the new 3D path system to create or edit mask layers as well as paint layers; and the implementation supports other standard paint features like symmetry and dynamic strokes.
It doesn't work with some existing tool brushes (shown at 01:20 in the video at the top of the story), but comes with new tool presets for creating stitches, zippers, welds, puckers and seams.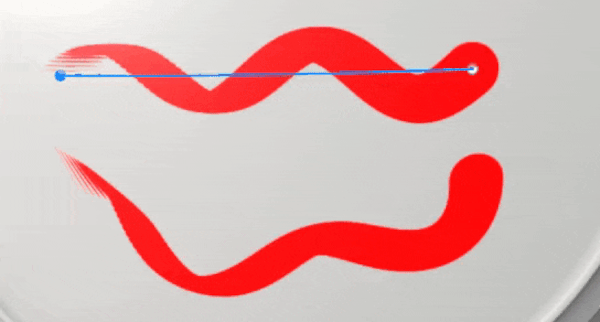 Updates to Dynamic Strokes
In addition, the Dynamic Strokes system, which changes the brush stamp properties along the length of a stroke, has been updated.
New features include the option to define the stamps used for the start, middle and end of a stroke; and size and spacing properties for strokes.
There are also new stroke length properties for use with the 3D path system, making it possible – among other things – to create strokes with repeating patterns that update according to distance drawn.
Other changes: new base materials, better handling of glTF and USD files
In addition, Substance 3D Painter's default base materials have been updated "to make them more useful to everybody". The legacy materials are still available via Adobe's online Substance 3D Assets library.
Other changes include the option to update textures in a library when reloading glTF files.
It is also now possible to add project path information when exporting files in USD format; and project creation and configuration parameters for the USD format are now exposed for Python scripting.
Price and system requirements
Substance 3D Painter 9.0 is available for Windows 10, CentOS 7.0/Ubuntu 20.04+ Linux and macOS 11.0+. Perpetual licences are available via Steam and cost $149.99.
The software is also via Adobe's Substance 3D subscriptions. Substance 3D Texturing subscriptions cost $19.99/month or $219.88/year; Substance 3D Collection subscriptions cost $49.99/month or $549.88/year.
Subscriptions to the Linux edition require a Creative Cloud Plan for Teams priced at $1,198.88/year.

Read a list of new features in Substance 3D Painter 9.0 in the online release notes