Friday, May 5th, 2023

Posted by Jim Thacker
LightWave Digital announces LightWave 2023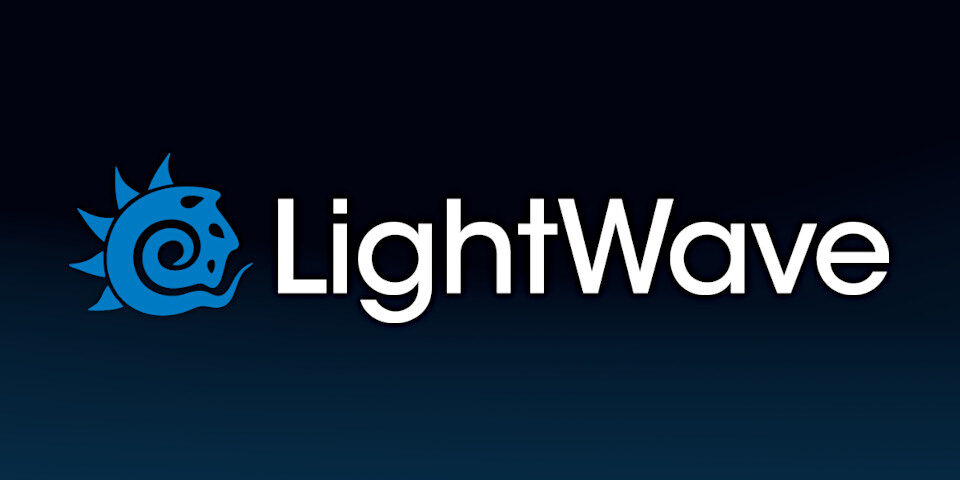 LightWave Digital has announced that LightWave 2023, the first update to the 3D animation software in over three years, will be released in "Q4 2023".
The new version is now available to pre-order for users with existing licences of the software, with upgrade pricing also including shares in LightWave Digital itself.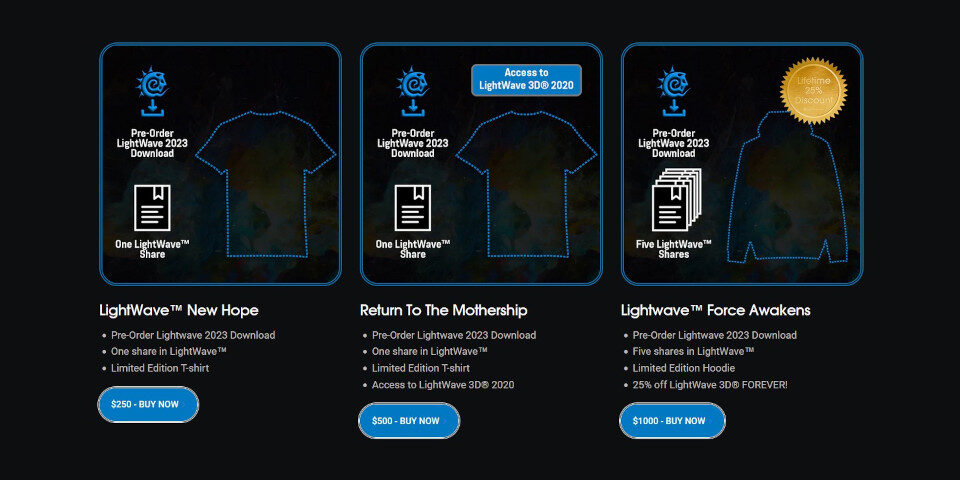 Upgrade packages include shares in LightWave Digital itself
The announcement is the first step towards a new LightWave product roadmap following LightWave Digital's acquisition of the software from previous owner Vizrt last month.
Users with licences of LightWave 2020, the final Vizrt release of the software, can pre-order LightWave 2023 for $250; those with older versions can pre-order for $500, which includes access to LightWave 2020.
Unusually, LightWave Digital has chosen to include "shares in LightWave" as part of the offer – company shares, according to this post on the LightWave Discord server.
The basic pre-order bundles include one share, while anyone willing to stump up $1,000 gets five shares, plus "25% off LightWave 3D forever", which seems like something of a hostage to fortune.
The upgrades are available from the new LightWave website – it's password-protected, but the password has been announced on the Discord server.
There is currently no information about the new features scheduled for LightWave 2023 on the website, but LightWave Digital boss Andrew Bishop has posted on Discord that the information is coming "soon".
Price, system requirements and release date
LightWave 2023 is due for release in "Q4 2023". Upgrade pricing is covered in the story above.
The current release of the software, LightWave 2020, is available for 64-bit Windows 7+ and macOS 10.12+. For completely new users, licences cost $995.

Read more about LightWave on the old Vizrt product website
Read about the upgrade packages from previous versions of LightWave to LightWave 2023
(Note: you need a password to log into the site, as discussed in the story above)