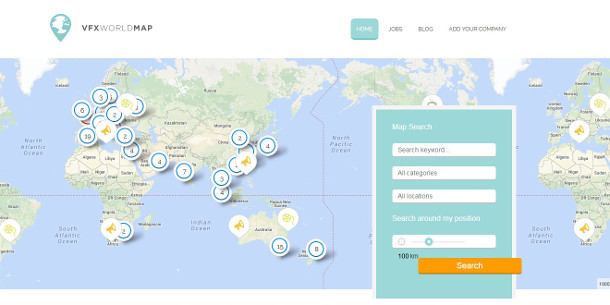 Originally posted on 1 September 2014. Scroll down for updates.
Need a quick way to find CG companies near you? New site VFX World Map may be what you're looking for.
A searchable online directory of visual effects and animation studios, the site does exactly what the name suggests: it brings back listings within a set distance of a search location, and displays them on a map.
You can filter results by market sector (feature films, commercials, cinematics, episodic TV, and so on), and there's also the option to use the name of a software package as a keyword when searching for jobs.
Coverage is pretty good for large cities, but thinner elsewhere. Still, the site has only been going less than a month, and it's already a useful resource. Add a listing for your own studio, and it will get even better.
Last updated 15 March 2023: The original VFX World Map site now seems to be defunct, but you can find newer alternatives listed further down this story.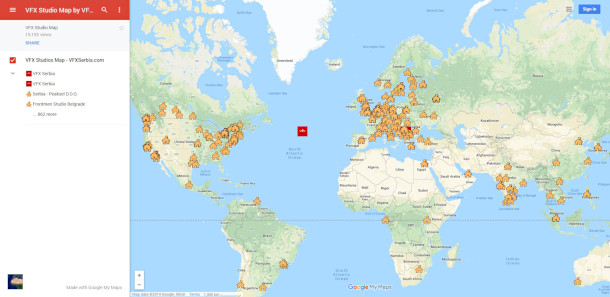 Updated 5 September 2014: Community website VFX Serbia have been in touch to say that they are also creating their own world map.
It's still a work in progress, but it's based on the Google Maps Engine, so if you type in the name of a studio that isn't currently on the list, Google will show you where it is in relation to the existing listings.

Updated 15 March 2023: CG Studio Map is a community-developed map, covering animation, collectible design, motion graphics and VFX, with over 1,500 studios listed as of 2023.
It's filterable by studio type, although there is a fair bit of duplication of categories in the drop-down menu, so it may be easier to find studios via the site's searchable list.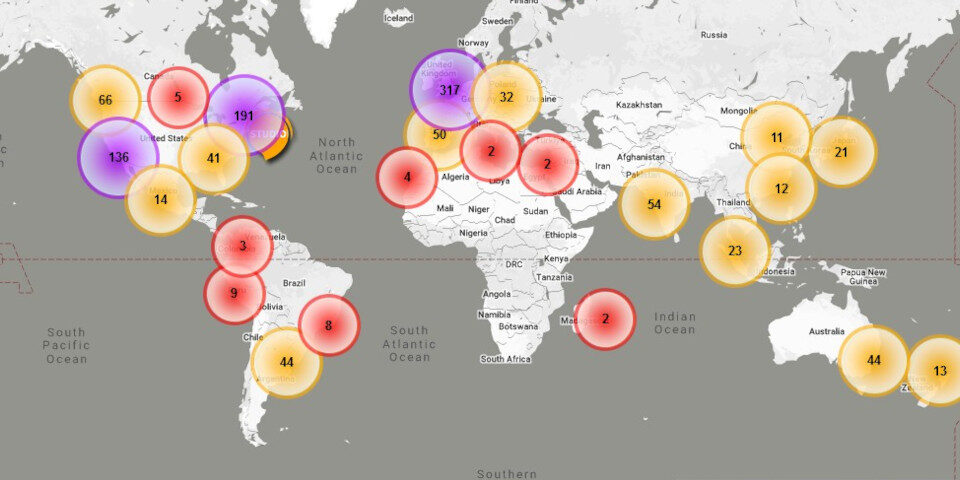 Updated 15 March 2023: French industry news site 3DVF now has its own studio world map, covering animation, game development, mixed reality, motion design, motion capture, post production and VFX.
It launched in 2020, and as of 2023, has over 1,300 entries. 3DVF is now calling for missing studios to add themselves to the map: you can find instructions for doing so in this story.
Tags: 2D animation, 3D animation, 3DVF, animation, cg, cg Studio Map, collectible design, faciity, find animation studios worldwide, find game developers worldwide, find motion grapihcs studios worldwide, find VFX studios worldwide, game development, job, local, map, motion design, motion graphics, online, school, search, searchable list, searchable map, searchable map of VFX studios, studio, Training, vfx, VFX Serbia, VFX World Map, visual effects