Wednesday, February 1st, 2023

Posted by Jim Thacker
Adobe releases Substance 3D Designer 12.4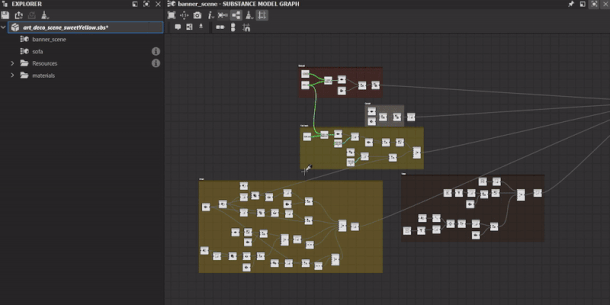 Adobe has released Substance 3D Designer 12.4, the latest version of its material-authoring software.
It's a quality-of-life update, improving workflow in Substance 3D Designer's node graph, making it possible to enter simple formulas directly into parameter fields, and adding a new quick access toolbar to the 3D View.
Workflow improvements to the node graph
Although Substance 3D Designer 12.4 doesn't add any major new features to the software, it does include some useful smaller quality-of-life improvements, particularly when working with the node graph.
They include a new option to automatically clean up the graph by removing any nodes that are no longer connected to other nodes, accessed via a new button on the Graph View toolbar.
Users can also now select all the nodes downstream of the one intially selected, or switch a node between accepting colour and greyscale inputs, both done from the contextual menu.
Generating a random seed for a graph can now be done by clicking a button, rather than moving a slider.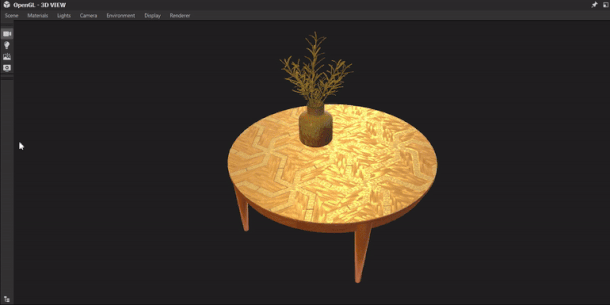 Other changes: enter simple formulae in parameter fields, new quick access toolbar in the 3D view
Other quality-of-life improvements include the option to enter basic formulas "like additions, divisions, mutliplications or subtractions" in place of parameter values in the Properties panel.
There is also a new toolbar in the 3D View corresponding to the options available in the Display menu, providing a quick way to toggle elements of the viewport display like bounding boxes and the world grid.
Under the hood, the Python API has been updated, and now has "full support" for the Substance model graphs that underpin the procedural modelling toolset added to the software in 2021.
Pricing and availability
Substance 3D Designer 12.4 is available for Windows 10+, CentOS 7.0/Ubuntu 20.04+ and macOS 11.0+
Perpetual licences of the software are available via Steam and cost $149.99.
It is also available via Adobe's Substance 3D subscriptions. Substance 3D Texturing subscriptions cost $19.99/month or $219.88/year; Substance 3D Collection subscriptions cost $49.99/month or $549.88/year.
Subscriptions to the Linux edition require a Creative Cloud Plan for Teams priced at $1,198.88/year.

Read a full list of new features in Substance 3D Designer 12.4 in the online release notes