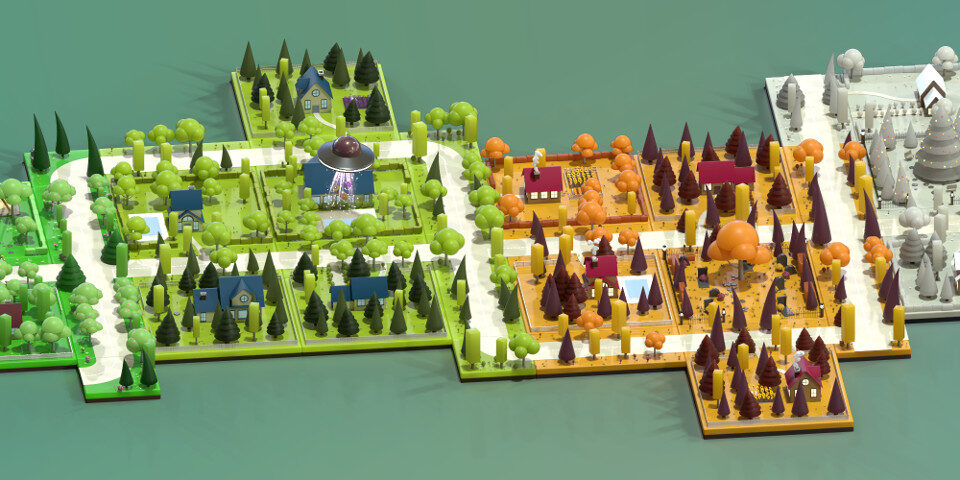 Adobe has released Substance 3D Designer 12.3, the latest version of its material-authoring software.
The update focuses on Substance 3D Designer's new procedural modelling toolset, adding support for sub-graphs, new nodes for editing curves, and a number of workflow improvements.
Reuse and instance model graphs as sub-graphs
Substance 3D Designer 12.3 sees a number of changes to Substance model graphs, the foundation of the new procedural modelling system introduced in Substance 3D Designer 11.2 last year.
The biggest is the option to use part or all of an existing graph as a subgraph, turning it into a modular component that can be reused between projects.
It is also possible to instance a subgraph multiple times within a project to create asset variations of the type shown in the image at the top of the story.
A new set of output nodes makes it possible to pass particular types of data, including integer and float values, and Boolean and vector output, from the original graph to the instances.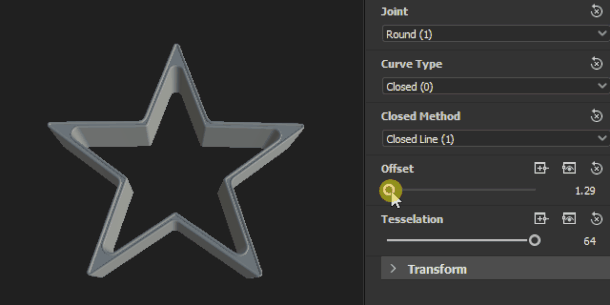 Other changes to the model graph
The model graph also gets four new nodes for editing curves: Reverse curve, Curve subdivide, Smoothing curve, and Offset curve, shown in action in the image above.
It is also now possible to use a Visible If property when exposing parameters from a model graph as controls in the user interface: for example, to display a control slider only if a button is turned on.
Other new features
Other changes include support for intermediate scaling values to improve UI scaling on HDPI screens, and native Apple Silicon support in the Steam edition of the software as well as the subscription edition.
You can find a full list of changes via the link below.
Pricing and availability
Substance 3D Designer 12.3 is available for Windows 10+, CentOS 7.0/Ubuntu 18.04+ and macOS 10.16+.
Perpetual licences of the software are available via Steam and cost $149.99.
It is also available via Adobe's Substance 3D subscriptions. Substance 3D Texturing subscriptions cost $19.99/month or $219.88/year; Substance 3D Collection subscriptions cost $49.99/month or $549.88/year.
Subscriptions to the Linux edition require a Creative Cloud Plan for Teams priced at $1,198.88/year.

Read a full list of new features in Substance 3D Designer 12.3 in the online release notes
Tags: 3D modeling, Adobe, Apple Silicon, curve editing, Curve subdivide, game art, game development, graph instance, HDPI, Hi-DPI, interface scaling, material authoring, model graph, motion graphics, new features, offset curve, price, procedural modeling, Reverse curve, Smoothing curve, subgraph, Substance 3D Designer, Substance 3D Designer 12.3, system requirements, vfx, Visible If, visual effects