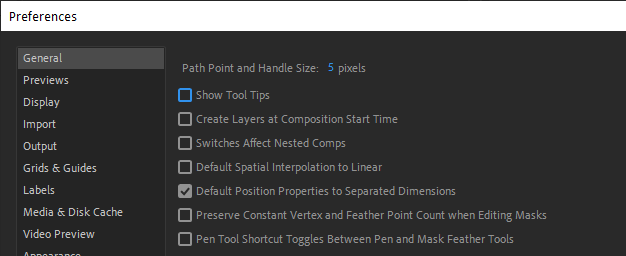 Adobe has released After Effects 22.4, the latest version of the compositing software.
It's a minor update, adding a new checkbox in Preferences to display X, Y and Z position separately in the timeline by default, to save time when animating. There is also a short list of bugfixes.
Pricing and system requirements
After Effects 22.4 is available for Windows 10 and macOS 10.15+ on a rental-only basis. In the online documentation, the release is also referred to as the May 2022 update.
Subscriptions to After Effects cost $31.49/month or $239.88/year, while the cost of All Apps subscriptions, which provide access to over 20 of Adobe's creative tools, has risen to $82.49/month or $599.88/year.

Read a full list of new features in After Effects 22.4 in the online release notes
Tags: Adobe, After Effects, After Effects 22.4, compositing, May 2022, motion design, motion graphics, new features, price, price change, price rise, system requirements, timeline, vfx, visual effects