Tuesday, April 5th, 2022

Posted by Jim Thacker
Download Epic Games' free City Sample assets for UE5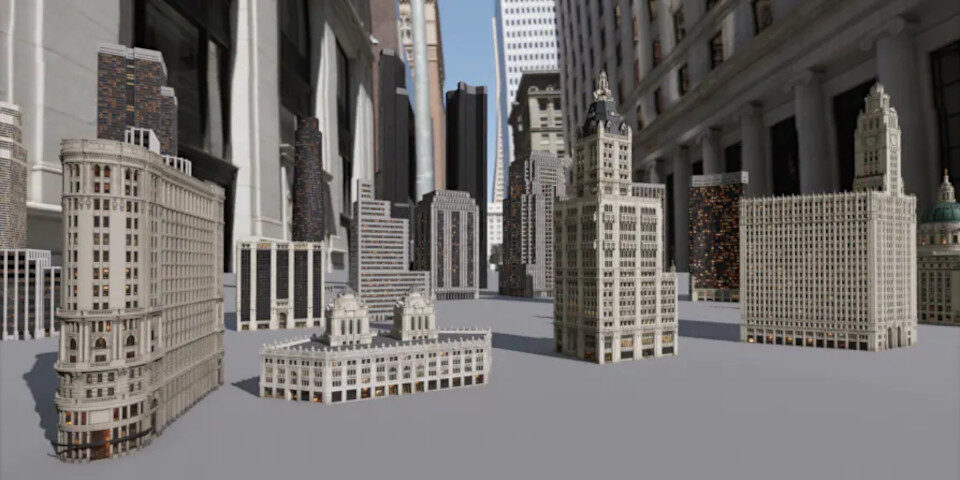 Epic Games has released City Sample, a free downloadable sample project based on The Matrix Awakens: An Unreal Engine 5 Experience, its interactive UE5 demo for PlayStation 5 and Xbox Series X/S.
The firm has also released three free downloadable packs of 3D assets from the project, including 22 modular building kits, 13 vehicles, and a set of fully rigged crowd characters.
Free 3D buildings, vehicles and characters from The Matrix Awakens: An Unreal Engine 5 Experience
Released to coincide with the official launch of Unreal Engine 5.0, the City Sample is a free project showing how the city scene from The Matrix Awakens: An Unreal Engine 5 Experience was constructed.
It uses a number of new features in Unreal Engine 5, including World Partition, geometry-streaming system Nanite, dynamic GI system Lumen, Chaos physics, Mass AI crowd simulation, and MetaHuman characters.
In addition to the sample itself, Epic Games has released three content packs containing individual sets of 3D assets used to create the city environment.
City Sample Buildings is a set of 24 modular kits for creating custom 3D buildings, plus 44 sample buildings. The kits comprise over 2,000 individual meshes, with textures at resolutions between 2,048px and 8,192px.
City Sample Vehicles consists of 13 driveable vehicles, including a range of cars; pickup, semi and garbage trucks; plus a taxi, a bus and a delivery van.
City Sample Crowds is a set of rigged characters adapted from MetaHumans, with six swappable bodies, 12 heads, 10 hair grooms, and a range of accessories and clothing.
Licensing and system requirements
The City Sample and accompanying asset packs are compatible with Unreal Engine 5.0+, and are licensed for use only in Unreal Engine-based products, including commercial projects.
Download Epic Games' free City Sample project for Unreal Engine 5 from the Unreal Marketplace
(Includes links to the individual asset packs)