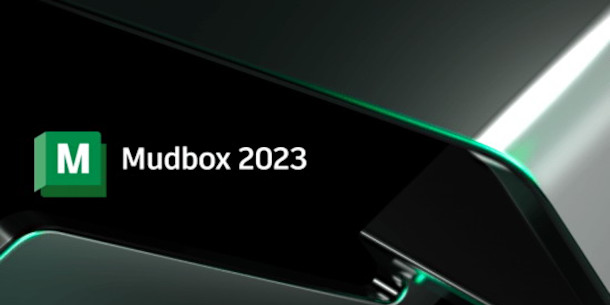 Autodesk has released Mudbox 2023, the latest version of its digital sculpting and 3D painting software. The update introduces support for Rocky Linux and a new Linux installer.
Too minor an update to have a changelog
The release notes for Mudbox 2023 read, in their entirety: "Welcome to Mudbox 2023. This release includes minor updates, including a new installer on Linux."
The latter is presumably due to support for Rocky Linux, which Autodesk has introduced as a replacement for the now-discontinued CentOS across its DCC apps, including in Maya 2023 and MotionBuilder 2023.
We contacted Autodesk to ask if there was an actual list of the other updates or bugfixes, but were told: "As the updates to Mudbox are very minor, there is no list of new features."
Two successive updates without new features
That makes Mudbox 2023 the second update in a row for which the only change listed is a new installer.
The previous two updates only managed one listed new feature apiece: a 'Send to Flame' option in the case of Mudbox 2020, and automatic interface scaling in the case of Mudbox 2019.1.
That's an even slower pace of development than the releases before Autodesk "decided to reinvest" in the software in 2017.
While that decision resulted in a couple of major updates – notably Mudbox 2018.2, with its new dynamic tessellation system – work now seems to have stopped again.
However, the cost of an annual Mudbox subscription continues to rise, increasing by $10/year in 2021, and a further $5/year this year, although the cost of monthly subscrptions remains static.
Pricing and system requirements
Mudbox 2023 is available for Windows 10+, Rocky Linux 8.5 and CentOS/RHEL WS 7.6-7.8 and 8.5, and macOS 10.14+. The software is rental-only, with subscriptions now costing $10/month or $95/year, up $5/year.
See the online documentation for Mudbox 2023
Tags: 3D modeling, autodesk, changelog, character design, character modeling, creature design, digital sculpting, game art, game development, Mudbox, Mudbox 2023, new features, price increase, price rise, vfx, visual effects