Thursday, June 4th, 2020

Posted by Jim Thacker
Trimble is discontinuing perpetual licences of SketchUp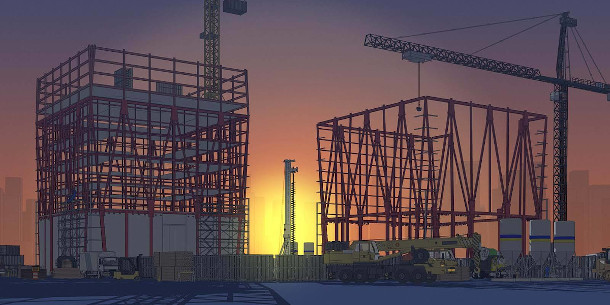 Trimble is discontinuing perpetual licences of SketchUp, its architectural modelling software.
The firm will stop sales of new perpetual licences after 4 November 2020, along with renewals of maintenance contracts for existing perpetual licences, moving to a subscription-only model.
Sales of perpetual licences and maintenance to stop in November 2020
Trimble took its first major step towards going rental-only last year with the release of SketchUp 2019, introducing three new subscription plans: SketchUp Shop, SketchUp Pro and SketchUp Studio.
Perpetual licences, now renamed SketchUp Classic, remained available, though buried on the product website: they aren't listed in the main Plans & Pricing section, but require users to click an extra link.
This week, Trimble announced that it will discontinue them entirely after 4 November 2020, along with maintenance and support renewals, meaning that existing perpetual licences can no longer be updated.
Speeding up the rate of SketchUp development?
In its blog post, Trimble says that the change "challenges us to earn your business every single day by constantly improving the tools you need and love throughout each year".
A separate linked post lists the new features added to SketchUp since the new subscription plans were introduced, citing "over a 200% increase in new features" on 2017-2018.
We suspect that some users would argue that that isn't starting from a terribly high bar, since SketchUp only got one update in 2018, a bugfix for SketchUp Pro 2018 on macOS Mojave.
You can see early user feedback in this thread on the SketchUp forum: there isn't a lot of surprise at the announcement, but equally, so far, not a lot of support for it either.
Pricing and system requirements
SketchUp is available for Windows 7+ and macOS 10.13+.
A perpetual SketchUp Classic licence costs $695. Subscriptions cost $119/year for SketchUp Shop, $299/year for SketchUp Pro, and $1,199/year for SketchUp Studio. See a feature comparison here.
There is also a free, feature-limited web-based edition of SketchUp, SketchUp Free.
Read more about Trimble's decision to discontinue perpetual licences of SketchUp in its online FAQs