Thursday, November 16th, 2017

Posted by Jim Thacker
Trimble releases SketchUp Pro 2018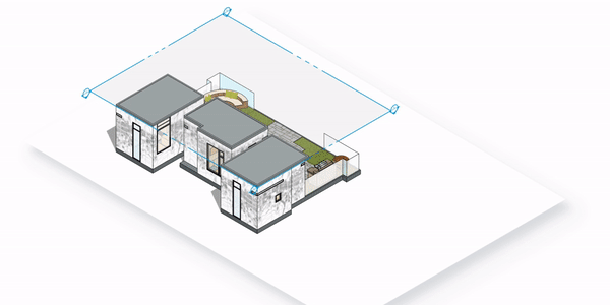 Trimble has released SketchUp Pro 2018, the latest version of its architectural modelling software, adding new options for handling BIM data and section cuts, and adding native STL export.
The update also makes SketchUp Pro the only desktop edition of the software, the old free Make edition having been replaced by SketchUp Free, a new browser-based edition of SketchUp.
New options for handling section cuts and BIM data
New features in SketchUp Pro 2018 include the option to assign names to section planes, making them easier to locate in SketchUp's Outliner; and to assign custom symbols that display in the modelling window.
Section cuts through geometry can also now be filled with a user-selected colour, as shown above.
Support for BIM data has also been extended, with new Advanced Attributes fields for Price, Size and URL, on top of the existing fields for Owner and Status.
The Generate Report feature can also now aggregate data between components, making it possible to sum parts and quantities for schedules and cutlists, or to generate more granular pricing estimates.
In addition, SketchUp Pro 2018 also now imports and exports STL files natively, rather than requiring a separate add-on in order to do so.
Other changes and bugfixes
Other than that, there isn't a lot else new, aside from some "small, smart improvements" to the drawing tools, performance improvements to Outliner, and the usual list of bugfixes.
You can read the full list via the link at the foot of the story.
Pricing and availability
SketchUp Pro 2018 is out for Windows 7+ and Mac OS X 10.11+. It costs $695, including a year's maintenance.

See an overview of the new features in SketchUp Pro 2018 on Trimble's website
Read a full list of new features in SketchUp Pro 2018 in the online changelog