Monday, August 26th, 2019

Posted by Jim Thacker
Alienbrain releases Alienbrain 2019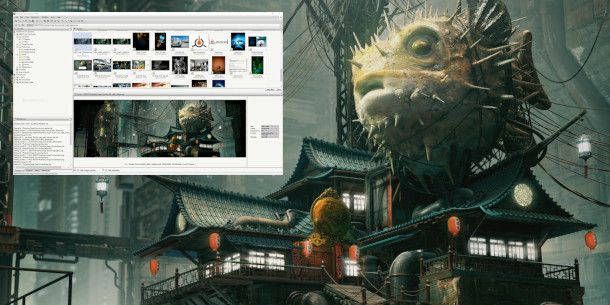 Version control system Alienbrain now integrates directly with Unreal Engine, with the software providing visual previews of native Unreal .uasset files, as shown in the inset image above.

Alienbrain has released Alienbrain 2019, the latest version of its artist-focused version control system.
The update adds native integration with Unreal Engine, extends the range of file types supported by the system's visual previews, and introduces new subscription pricing.
A version control system for game development with integrations to key art tools
Available in one form or another for two decades, including a long period when it was owned by Avid, Alienbrain is a pitched as an artist-friendly version control system for game development.
It installs on a local server, with users accessing the database via a client application.
The system is designed to handle large art assets as well as source code files, and integrates into 3ds Max, Maya and Photoshop as well as Visual Studio.
It includes standard version history and asset rollback features, plus collaboration and review tools including non-destructive annotations, task tracking and integrated messaging.
The system comes with fully documented APIs for pipeline integration, plus a range of "enterprise-class" backend tools, summarised in this feature breakdown.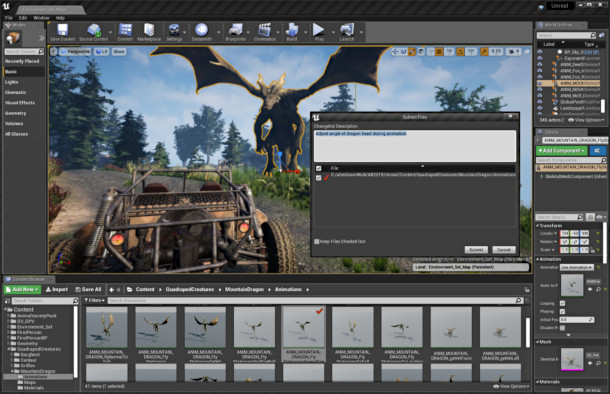 New in Alienbrain 2019: native UE4 integration, wider range of visual file previews
Alienbrain 2019 adds a new integration with Unreal Engine, making it possible to check out, check in, and version assets from inside UE4, as shown in the image above.
The system also now supports visual previews for a wider range of file types: as well as Unreal .uasset files, it supports OpenEXR, EPS and Illustrator AI files.
Both the client and SDK have been updated to a 64-bit architecture.
Pricing and system requirements
Alienbrain 2019 is available for Windows only: the user client runs on on Windows 7+ and Alienbrain Server on Windows Server 2008+.
Integrations are available for 3ds Max 2017+, Maya 2017+, Photoshop CC 2017+ and Unreal Engine 4.22+.
Alienbrain is now available on a rental-only basis, with subscriptions costing from £100-270/user/year (around $120-330/user/year). There are three pricing tiers, for programmers, artists and project managers.
Read more about the new features in Alienbrain 2019 on the product website