Wednesday, January 16th, 2019

Posted by Jim Thacker
Autodesk releases MotionBuilder 2019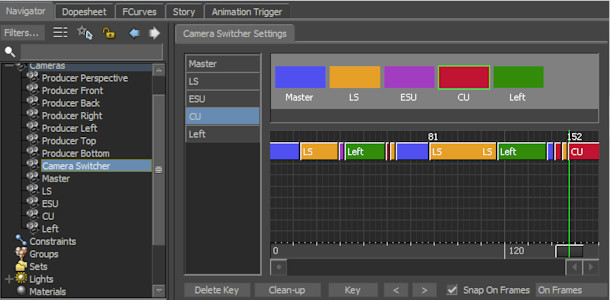 Autodesk has released MotionBuilder 2019, the latest version of its motion-capture playback and editing software, adding a new Clean Up Scene tool to reduce the size of archived files.
The release, which also updates the Story Window, Camera Switcher and character controls, shipped yesterday alongside Maya 2019 and Maya LT 2019 and digital sculpting software Mudbox 2019.
New Clean Up Scene tool, plus updates to the Story Window and Camera Switcher
New features in MotionBuilder 2019 include a self-descriptive new Clean Up Scene tool, which automatically removes empty or unused objects from a scene to reduce file size.
Of the existing features, the Story Window gets support for ripple editing, plus the option to sync the lengths of a shot and its associated shot clip by stretching, rather than looping, one or the other.
The Camera Switcher, used to compile takes from multiple camera views, gets a new look, with the list of cameras displayed in a separate pane; plus the option to lock multiple clips together and move them as one.
Other changes include the option to save pinning set-ups as presets, plus new options in the Translation tool, Transport Controls and baking preferences. You can find a full list via the link below.
The update also introduces support for FBX 2019.5, the latest version of Autodesk's FBX file format, used to ingest animation data, or exchange it with other DCC software.
Pricing and system requirements
MotionBuilder 2019 is avaiable for Windows 7+ and RHEL or CentOS 7.3 and 7.5 Linux on a rental-only basis. Subscriptions start at $1,720/year.
Read a full list of new features in MotionBuilder 2019 in the online documentation
(You can find a list of bugfixes here.)