Tuesday, January 15th, 2019

Posted by Jim Thacker
Autodesk ships Mudbox 2019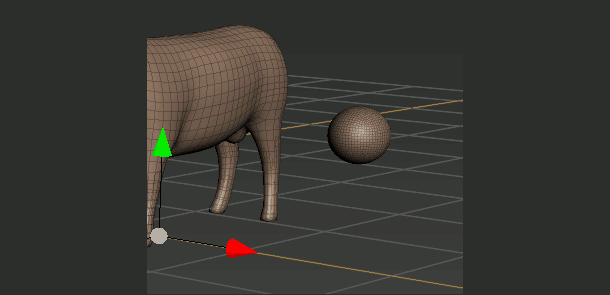 Autodesk has released Mudbox 2019, the latest update to the digital sculpting software, extending its dynamic tessellation system, and adding a new option to merge multiple meshes into a single object.
The release ships alongside Maya 2019 and Maya LT 2019, the latest major updates to Autodesk's 3D modelling and animation software, and MotionBuilder 2019, its mocap editing tool.
Support for UVs, selection sets and joint weights when using dynamic tessellation
Mudbox 2019 further extends the dynamic tessellation system introduced in Mudbox 2018.2 last year, following Autodesk's decision to reinvest in the product's development.
The system makes it possible to increase the resolution of a mesh locally on the fly while sculpting, rather than requiring an artist to subdivide the entire mesh in order to carry on working.
Changes this time round include support for UVs, selection sets, joint weights, and the falloff type of the sculpting tool currently selected, all of which were previously ignored when a mesh was tessellated.
In addition, the Smooth tool gets a new Preserve Volume option to "stop it from degrading the mesh excessively", especially when working with dynamic tessellation.
New options for merging or separating meshes
Other new features include Combine Meshes, which merges multiple source meshes into a single combined mesh: something previously impossible without exporting to another DCC application.
The operation can be reversed through another new menu option, Separate Selection.
Other changes: improved workflow for stamps, proper UI scaling, more tooltips and hotkeys
The update also introduces a new Stamp Offset property, for adjusting the intensity with which a stamp imprints a model's surface.
Users can also now use the Patch tool on sets of interior faces with no border edges, making it possible to use it to remove parts of a mesh, as well as to close holes in its surface.
Support for Hi-DPI monitors, introduced in Mudbox 2018.2, has been further improved, with proper dynamic interface scaling. UI elements have also been redesigned to scale better to 4K resolution.
In addition, more UI elements now have tooltips; and hotkeys have been added for several tools and commands that did not previously have them.
Pricing and availability
Mudbox 2019 is available for Windows 7+, RHEL or CentOS 7.3 or 7.5 Linux, and Mac OS X 10.11+. It is available rental-only, with subscriptions costing $10/month or $80/year.
See a full list of new features in Mudbox 2019 in the online changelog