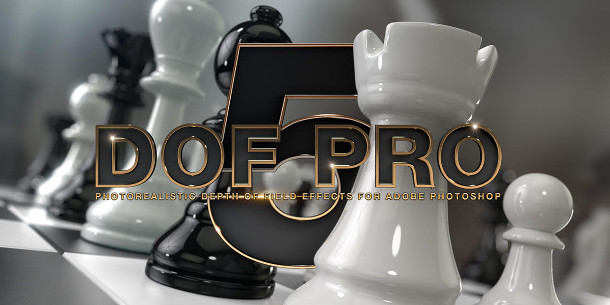 Originally posted on 21 May 2017. Scroll down for news of DOF PRO 5.2.
Tools developer Richard Rosenman has released DOF PRO v5.0: a major update to the depth-of-field generation plugin for Photoshop and compatible image-editing software.
New features include support for custom camera aperture maps; optical vignetting; spherical, chromatic and achromatic aberration; tilt-shift effects; noise recovery; and region rendering.
A powerful tool for adding realistic depth-of-field effects to 3D renders
First released in 2005, and formerly known as Depth of Field Generator Pro, DOF PRO is one of the most fully featured depth-of-field systems currently available.
The plugin adds highly user-controllable depth of field effects to 3D renders or photographic images based on a depth map captured from the same camera position.


New options to mimic real-world camera apertures
According to Rosenman, the new release – the first since 2013 – is the product of a full year of R&D, with "every subtlety in the world of optics [having] been carefully studied and many implemented".
As well as big, stylised effects like the new Photoshop-style tilt-shift blur effect, that means some quite subtle systems for mimicking the properties of real-world camera lenses and apertures.
That includes support for variable aperture shapes, including circular, polygonal, notched and catadioptric apertures – the latter of the type seen in microscopes and telescopes.
The plugin also includes aperture types generating optical vignetting and astigmatic effects; and supports custom aperture maps.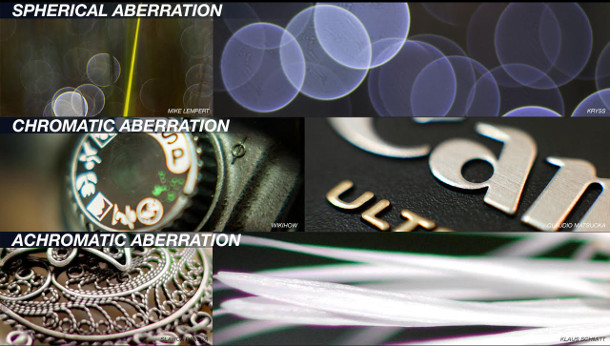 Recreates a range of real-world lens aberration effects
Version 5.0 of the software also adds support for a wide range of lens aberration effects: not just the standard chromatic aberration, but achromatic and spherical aberration.
The two former effects produce coloured fringing around objects – there's some discussion of the differences in the online documentation – while the latter produces soft blur effects around light sources.
New options for adjusting image quality in post
There are also a number of new features for adjusting the visual quality of a DoF image as a post process.
The two new enhancement functions, edge enhancement and highlight enhancement, reduce visible artefacting around object edges and enhance bokeh effects in the highlights of an image, respectively.
There is also a noise recovery function, which adds noise back into an image to replace the real-world grain lost during defocusing; and photometric burnout, mimicking the erosion of an object's silhouette when seen against a very bright background.
Workflow changes: support for 16-bits-per-channel images, region rendering
Under the hood, the plugin is now fully 64-bit enabled, and now supports 16-bits-per-channel images.
There is also a new region rendering tool, which enables users to limit the part of the image to which a blur effect is applied to a marquee selection, speeding up iteration while developing the look of an image.

Updated 12 July 2021: Richard Rosenmann has released DOF PRO 5.2.
The update adds new options to centre or zoom in or out on the render region selected, plus a number of bugfixes, particularly when using custom aperture shapes with chromatic or achromatic aberration.

Pricing and availability
DOF PRO 5.2 is available for Photoshop CS5+ running on 64-bit Windows XP+ only. It also works with a number of other image-editing packages, including Illustrator and Corel's Painter. It costs $99.99.
Read a full list of new features in DOF PRO v5.0
(Scroll down to foot of page)
Tags: 16-bits-per-channel, 64-bit, achromatic aberration, aperture, aperture map, aperture shape, bit depth, chromatic aberration, depth map, depth of field, Depth of Field Generator PRO, DoF, DOF PRO, DOF PRO 5, DOF PRO 5.2, DOF PRO v5.0, edge enhancement, highlight enhancement, illustrator, new features, noise recovery, Painter, photograph, photometric burnout, Photoshop, plugin, price, region render, render region, rendered image, Richard Rosenman, spherical aberration