Friday, May 19th, 2017

Posted by Jim Thacker
3Dflow ships 3DF Zephyr Free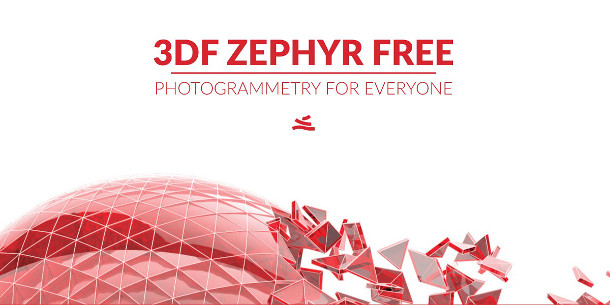 3Dflow has released 3DF Zephyr Free, a new free version of its 3DF Zephyr photogrammetry software for personal use. The tool generates accurate 3D models of real-world objects from sets of source photographs.
The new free edition was released alongside version 3.2 of the software.
All the core functionality of 3DF Zephyr Lite, but capped at 50 source images
3DF Zephyr Free includes the core functionality of 3DF Zephyr Lite, the entry-level commercial edition of the software, including its 3D reconstruction, model editing and export tools.
As you might expect, there are some additional limitations – source data is capped at 50 photographs, you can only use a single GPU for processing data, and you only get support via 3Dflow's forum.
However, the free edition can open scene files generated by the Lite, Pro and Aerial editions of 3DF Zephyr, also making it possible to distribute the software to clients for use as a project viewer.
System requirements and availability
3DF Zephyr Free is available free for 64-bit Windows Vista and above. The Lite edition costs $149; the Pro edition costs $3,200; and the Aerial edition costs $4,200. See a comparison table of the three editions.
Read more about 3DF Zephyr Free on 3dflow's website
(Includes download link; no registration required)