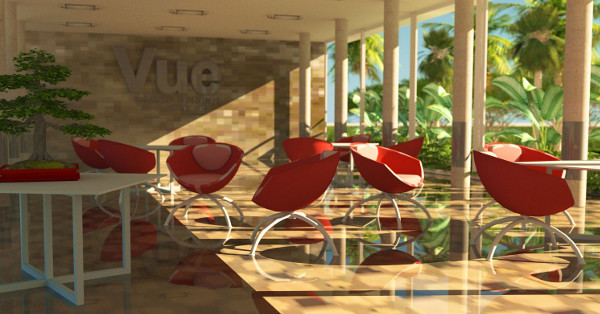 e-on software has begun posting a series of sneak peeks at the new features in Vue 2016, the forthcoming update to its range of environment-creation software.
The release will be the first update to the Vue product line in over a year, and the first since e-on software was acquired by CAD tools developer Bentley Systems last September.
New hybrid GPU/CPU-based Path Tracer renderer
The first sneak peek shows the new Path Tracer renderer: Vue's first serious foray into GPU-based rendering. It's a hybrid GPU/CPU implementation, but there's no information about whether it's CUDA or OpenCL-based.
According to e-on, the engine is available as an interactive viewport renderer as well as an offline engine.
The demo scenes shown so far are fairly simple, and some of the images are pretty grainy, so it will be interesting to see how the new engine performs on real-world assets.
Pricing and availability
Although more sneak peeks are promised over the "coming days", e-on hasn't announced an exact release date for Vue 2016.
In a post on its forum earlier this year, the company said that it was aiming for a launch in the third quarter of the year, with "quasi-simultaneous" updates to sister products PlantFactory and LumenRT.

Updated 19 September: e-on is currently offering a 30% discount on Vue and PlantFactory, with anyone buying before 10 October 2016 getting a free update to the 2016 versions of the software.

Updated 5 October: e-on has posted another sneak peek at Vue 2016 (actually, it came out a couple of weeks ago, but we missed it), this time of preset variations in plants.
Users of PlantFactory 2016, e-on's vegetation-generation software, will be able to set up variants of a plant model with different values for a parameter like petal colour, and save them in presets.
The presets and variations can then be accessed within Vue 2016, making it possible to populate scenes with instanced vegetation with variation automatically built in.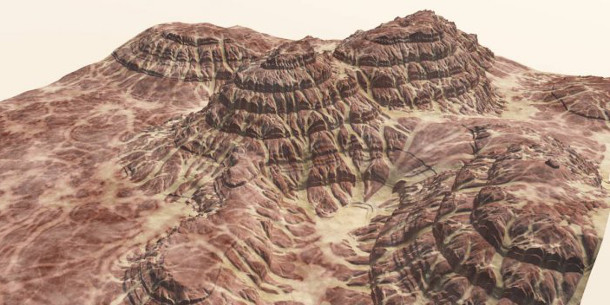 Updated 9 October: e-on's new sneak peek shows Vue 2016's heightfield terrain system. Like procedural terrains, heightfield terrains are based on a function graph, but are baked on a fixed-resolution grid.
The terrains are manually sculptable, and all parameters are fully animatable.
According to e-on, it is also possible to "add terrain effects that were previously impossible to achieve, such as hydrological and thermal simulations".

Read more about the new features in Vue 2016 on e-on software's blog
Tags: Bentley Systems, e-on software, erosion, GPU-accelerated, GPU-based, heightfield terrain, hybrid, landcape, landscape generation, path tracer, PlantFactory, PlantFactory 2016, preset variation, price, procedural terrain, release date, render engine, renderer, sneak peek, terrain, vegetation, Vue, Vue 2016