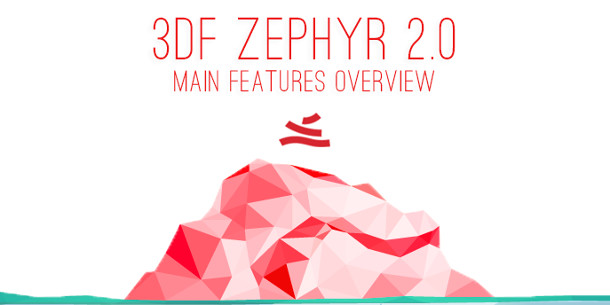 University of Verona spin-off 3Dflow has released 3DF Zephyr 2.0, the latest version of its image-based modelling software, adding a new mesh-generation algorithm and new mesh editing and measurement tools.
Aimed at architects and scientists as well as artists, the software reconstructs 3D geometry from a series of still photographs as textured 3D meshes or point clouds, along with the positions of the individual cameras.
Faster, more accurate mesh and point cloud generation
The headline feature in version 2.0 of the software is 3Dflow's new mesh-generation algorithm, codenamed 3DF Sasha and designed to preserve sharp edges and surface detail when meshing dense point clouds.
Speed and accuracy of computing point clouds has also been improved, although 3Dflow doesn't quantify that.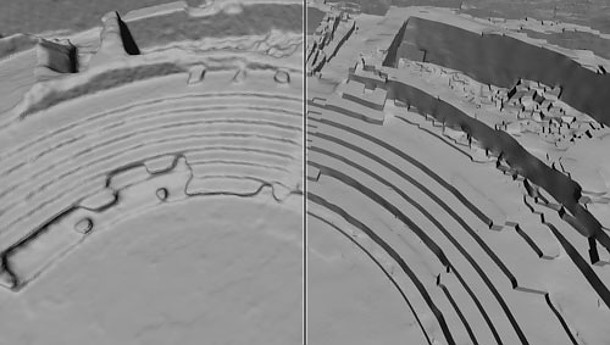 3DF Sasha, 3Dflow's new mesh-generation algorithm, preserves sharp edges and surface detail when extracting meshes from dense point clouds, as seen in the right half of this demo image.
A number of new options for manipulating meshes have been added, including tools to cut or copy objects, and filters to smooth a mesh, fill holes, or raise or lower its polygon count.
There are also new measurement tools, including tools for computing the volume or area of a mesh or making angular measurements, and a confidence histogram.
The software also now supports the PNG and JPEG file formats for masks; and the 3D PDF, U3D, DXF and Collada file formats for exported 3D models.
You can read a full list of features via the link at the foot of the story.
Pricing and availability
3DF Zephyr 2.0 is available for Windows Vista and above. The Pro version costs $2,900; the Lite version, which lacks the advanced measurement and statistical functionality and point cloud export, costs $199.
Read a full list of new features in 3DF Zephyr 2.0
Tags: 3D PDF, 3DF Sasha, 3DF Zephyr, 3DF Zephyr 2.0, 3Dflow, accuracy, algorithm, Collada, DXF, image based modeling, Lite, mask, measurement, mesh, mesh editing, mesh extraction, new features, performance, Photogrammetry, point cloud, price, Pro, speed, U3D