Tuesday, July 7th, 2015

Posted by Jim Thacker
See Gnomon's Best of Term Winter 2015 award winners
Gnomon School of Visual Effects has announced its Best of Term award winners for the Winter 2015 term, representing the best CG work created by students at the school during that period.
(And, arguably, some of the best student CG work in the world: recent Best of Term winners Daniel Kho and Danny Mak went on the scoop the Student of the Year titles at this year's international CG Student Awards.)
Overall winner: character artist Yingbiao Han
The Grand Prize this term went to full-time student – and character modeling and texturing specialist – Yingbiao Han, whose current demo reel can be seen at the top of the story.
You can see more of Yingbiao's work in his ArtStation gallery: in particular, check out Demon of the Abyss.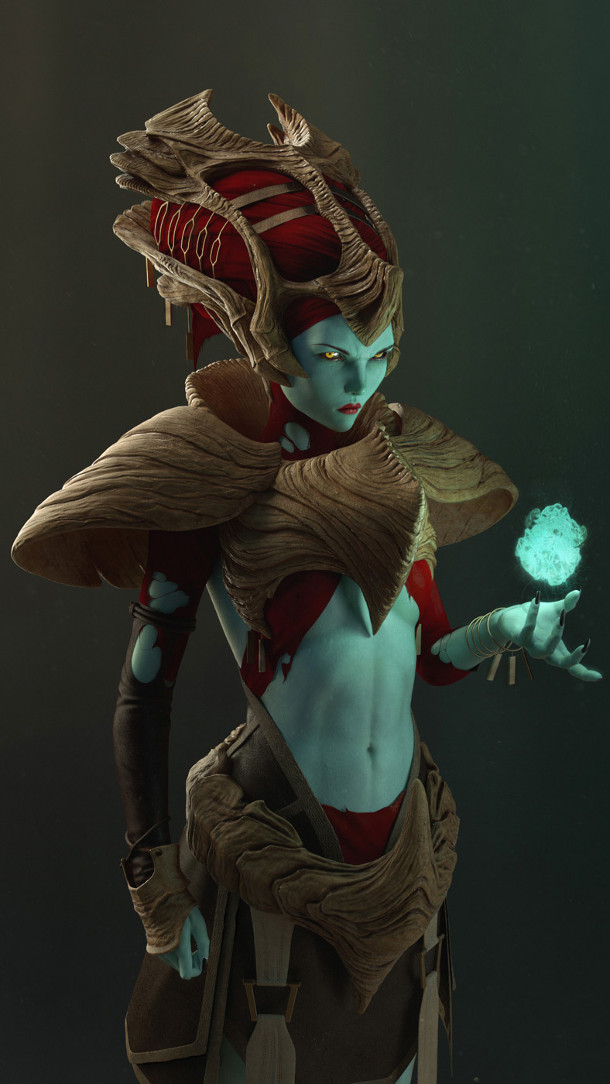 Excellence in individual disciplines
In addition, the Best of Term awards recognise excellence in individual disciplines, including modeling, shading, lighting, animation, FX and compositing.
Our personal favourites include two-times previous award winner Nitesh Nagda, who took the prize for Character – Shading with the image above, created in Maya, ZBrush, Mari, V-Ray and Photoshop.
Meanwhile, another previous winner, Matthew Puchala, picked up the award for Effects Animation for the clip above, which shows a very unusual way to call an elevator.
Of the first-time winners, highlights include Christen Smith, who won the Hard Surface Modeling category for this Dead Space-inspired cockpit scene, and Stephanie Kardijian's charming winning character animation.
You can find your own favourites in Gnomon's online gallery of winning entries via the link below, or by checking out the supporting videos in Gnomon's Vimeo channel.
See all of the Best of Term Winter 2015 winners on Gnomon's website
Full disclosure: CG Channel is owned by the Gnomon School of Visual Effects.