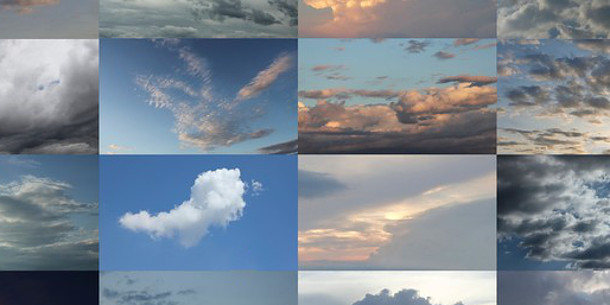 If you follow the CG Channel Facebook feed, you may have noticed that we sometimes post links to free CG resources over the weekends.
One that proved popular is artist Thibault Houdon's Clouds Pack, so we thought we'd also post the link here.
The pack comprises 115 hi-res images of clouds – dimensions vary, but 5,182 x 3,456px is typical – suitable for use in matte paintings or as backgrounds, provided in JPEG format, and licensed for commercial use.
Download Thibault Houdon's free Clouds Pack of reference images via Gumroad
(Includes the option to make a voluntary donation. Enter a figure of $0 to download the files for free.)
Tags: clouds, Clouds Pack, commercial use, download, free, hi-res, Matte Painting, photograph, reference images, Thibault Houdon