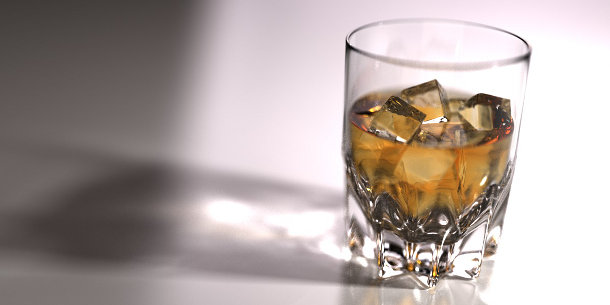 A render adjusted using iray's new Light Path Expressions. According to the development blog, the new feature works like AOVs in other software, enabling users to separate out individual lighting contributions for editing.
Nvidia is previewing Light Path Expressions, a new feature for "instant relighting and non-physical effects" in iray, according to the latest post on the renderer's development blog.
LPEs will offer users a way to tweak the look of an image without re-rendering, by splitting out specific lighting components (for example, caustics thrown by an area light) into separate passes.
The passes can then be reassembled in a compositing package in a near-infinite number of ways.
Interestingly, the feature also provides scope to generate stylised, non-physically plausible results from a renderer previously known for the realism of its output.
Like AOVs, but simpler to use
Nvidia claims that the feature does much the same job as Additional Output Variables in other tools, but minimises the need to modify shaders; and works at "almost no additional runtime cost".
LPEs are supported in iray 3.0 and iray 2013, and will presumably be integrated in to 3ds Max and Maya when Autodesk releases its annual updates early next year.
An image is said to be worth a thousand words. If so, the ones in the blog post saves us a 7,000-word essay. It's well worth checking out.
Read the full post about Light Path Expressions on the iray dev blog
Tags: AOV, editable, iray, iray next, Light Path Expression, LPE, non-photorealistic, NVIDIA, relight, relighting, stylised