Friday, September 28th, 2012

Posted by Jim Thacker
Nvidia shows sneak peek of 'iray next'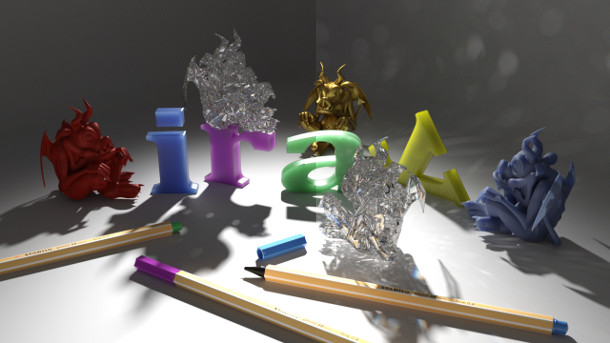 Spot the difference: a test scene rendered with the existing build of iray (left half of image) and 'iray next' (right half), showing the new caustic effects. (Note: the images have deliberately not been fully converged.)
Nvidia's iray development team has been posting some interesting previews of 'iray next': the upcoming major update to the GPU-accelerated render engine built into 3ds Max.
The work focuses on more difficult lighting problems, such as indirect transmissive glossy illumination (for example, patterns of shade from light shining through frosted glass or curtains) and dispersive caustics.
The results look pretty good: the test renders look bright and dynamic compared to the current build of iray, with the caustics in particular making a noticeable difference.
As ever, the acid test will be how well iray next performs on real production assets, but the test scenes are certainly interesting. There's no official release date yet, so check the blog for updates.