Monday, November 19th, 2012

Posted by Jim Thacker
Tutorials: explore Mudbox's texturing capabilities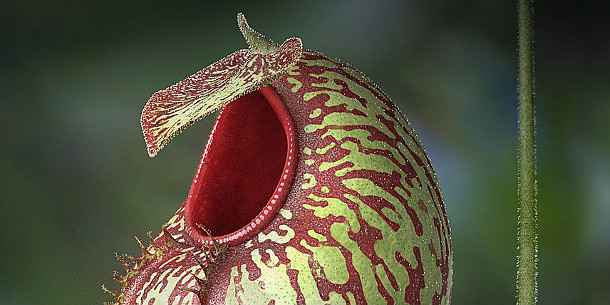 Leandré Hounnake's tutorial explores how to use Mudbox's Ptex capabilities with 3ds Max and V-Ray.
Two useful new free Mudbox tutorials have popped up online over the past couple of days, both of them focused on how to integrate the software's texturing capabilities with your rendering workflow.
The first, which appears on Matt Guetta's visualisation blog, is written by Leandré Hounnake of design studio Pixel 23, and explores how to make use of Ptex texture mapping when rendering with V-Ray.
The article is intended as an overview of the workflow, and no supporting files are available, but the finished image looks very nice indeed.
Read Leandré Hounnake's tutorial on Matt Guetta's blog
(Via Google Translate: the original article is in French)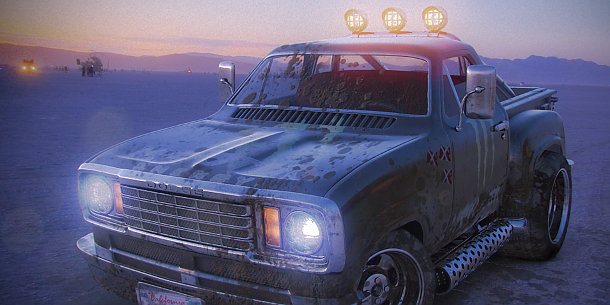 Christophe Desse's tutorial teams Mudbox with Maya and mental ray. The first part is now on the AREA.
The other, a video tutorial recorded by Naughty Dog's Christophe Desse, explores how to texture and render a truck model. It's primarily a Maya and mental ray tutorial, but Mudbox will be used to texture the vehicle.
The first part of the tutorial is online at Autodesk's AREA community site now, with three more to follow. (Note: the first instalment covers the IBL set-up, so Mudbox will make its entrance next time round.)
According to Desse, the scene file will also be made available in future.
Watch Christophe Desse's tutorial on Autodesk's AREA website