Wednesday, August 8th, 2012

Posted by Jim Thacker
PipelineFX releases Qube! MobileView monitoring app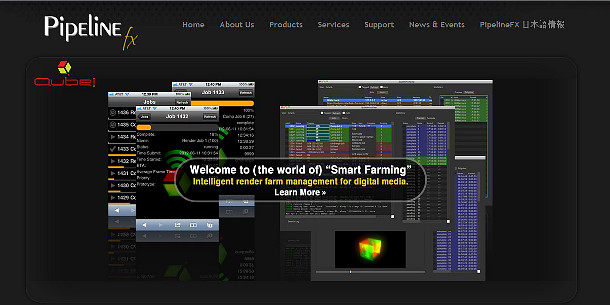 Qube! MobileView: PipelineFX's new remote monitoring app for its renderfarm-management system.
PipelineFX has released Qube! MobileView, a new remote monitoring and management app for Qube!, its renderfarm-management system.
The app enables users to monitor the render queue remotely, and perform essential tasks such as retrying dropped frames. It is free to users of Qube! 6.0+ on subscription contracts.
PRESS RELEASE (Excerpts)
No one likes leaving work, only to get dragged back in by a pressing assignment. Today, PipelineFX will break that cycle for render farm supervisors with the release of Qube! MobileViewTM – a new app that can manage and monitor a full rendering workload from anywhere there is mobile or web-based reception.
Effective immediately, Qube! MobileView's secure user interface (UI) is simple in form, and powerful in practice. It allows users to easily control the rendering tasks that are most common to a supervisor's routine, eliminating the need to stay locked to a single location. If the ability to re-try failed frames, monitor the progress of your queue, or kill jobs isn't enough; Qube! MobileView's Python scripting functionality can be used to create customized functions that can be tailored to fit your firm's workflow.
Maximum mobility also extends to the web browser, as MobileView can be run securely, with SSL-encryption, from any machine with Wi-Fi. A password will give users without a VPN connection access to the render farm, so if they do find themselves recalling an action item from the road, they can handle it without having to double back.
PipelineFX will be demoing Qube! MobileView, Qube! ArtistView and QBLocker at SIGGRAPH 2012 in booth #516.
Pricing and Availability
Qube! MobileView is free and available for download now. This download is only accessible to PipelineFX customers on subscription, and requires Qube! versions 6.0 and greater.