Sunday, July 1st, 2012

Posted by Jim Thacker
RevUp Render starts V-Ray cloud rendering service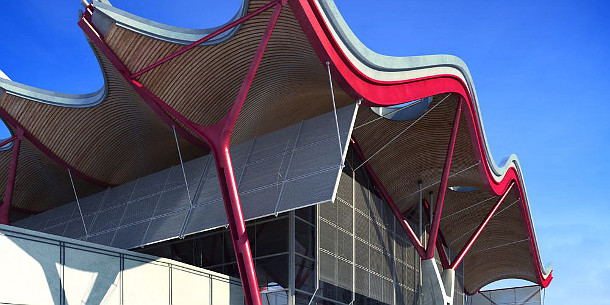 According to RevUp Render, this Evermotion scene takes one hour to render on an Intel i7 2600k workstation overclocked at 4.8GHz with 32GB RAM, but only 4 minutes, 13 seconds via the RevUp Render cloud.
Online services provider RevUp Render has launched an new cloud rendering service based around V-Ray 2.0.
Although the company will probably be new to most DCC artists, it has been around since 2008, mainly catering to architectural users, with clients including large firms such as Skidmore Owings & Merill.
According to the blurb below, the new service is compatible with any 3D package that supports V-Ray distributed rendering, including 3ds Max and Maya. Cinema 4D isn't mentioned specifically, but it is also supported.
There are no price details on the website, so we aren't sure how the cost compares to conventional online render farms that support V-Ray (you can see the official list here). More info if we get it.
Updated 4 July: We've been in touch with RevUp Render, who provided the following detailed pricing information:
"We do offer pricing to view once customers sign up on our website and have an account. However, we are also working to revamp our website and especially the RevUp Render product page.
"With RevUp Render cloud rendering for V-Ray, we give you access to one of our RevUp COSMOS cloud workstation desktops. This desktop is running on the same hardware as the render nodes: Xeon E5-2670 Sandy Bridge eight-core processors with a total of 32 cores and 60.5 GB of memory. The cost for the COSMOS cloud workstation cost is $20/hour.
"RevUp COSMOS is a full Microsoft Windows desktop so you can run 3ds Max or any other software just as you would on your normal desktop. You start out using the COSMOS desktop and once you get all your V-Ray settings and any special plugins set up exactly how you want them, we can deploy as many additional render nodes as you need for $6/hour for each additional node.
"However, what we are offering is totally new and unlike what others are offering for render farms. This makes it difficult to set prices, so we hope you will be willing to work with us in figuring out what works best for everyone."
NEWS RELEASE (Excerpts)
RevUp Render, an innovator of cloud computing technology for improved productivity in the design and entertainment industries, today announced a new cloud rendering service supporting V-Ray 2.0 rendering software from the Chaos Group. With the RevUp Render cloud computing platform, 3D graphics professionals can utilize the power of massive render farms and high-end production workstations via the cloud—allowing studios and artists to easily scale processing power up or down as needed.
With V-Ray 2.0 rendering software running as part of the RevUp Render platform, artists and studios employing 3D software with distributed rendering capabilities, including Autodesk Maya, Autodesk 3ds Max, McNeel Rhino3D, Trimble SketchUp, and other packages that integrate V-Ray and its distributed rendering (DR) feature can now work completely in the cloud — from beginning to end — utilizing RevUp COSMOS desktop cloud workstations and RevUp Render rendering solutions. Included with the service is a new mobile feature that extends the flexibility of the cloud even further by giving customers access to the RevUp Render desktop and nodes from mobile devices, including Apple iPad, iPhone, Android or Chromebook.
The RevUp COSMOS cloud workstation desktop offers full access to the V-Ray real-time rendering workflow, providing access to near limitless compute power on dedicated render nodes without the need to share hardware with other users.
RevUp Render can also convert Autodesk Revit files to render on the new V-Ray rendering platform. Customers pay a nominal fee for the conversion of each Revit file and a small fee per rendered Revit view. This service allows architects to produce high-quality renderings at a reduced cost and in less time. Architects can often spend in excess of five to ten hours or more rendering a single Revit camera view of a building's interior. However, with RevUp Render the process is reduced to minutes.
The RevUp Render platform as a service (PAAS) for 3D software supporting distributed rendering on V-Ray 2.0 is a self-service platform, while the RevUp Render Revit rendering solution is a complete service with expert artists to convert Revit files for quick turnaround. RevUp Render will also be releasing similar services for other rendering engines that offer distributed rendering (DR) capabilities. Contact the company for a proof of concept.