Friday, September 29th, 2023

Posted by Jim Thacker
Foundry cuts price of Education Collective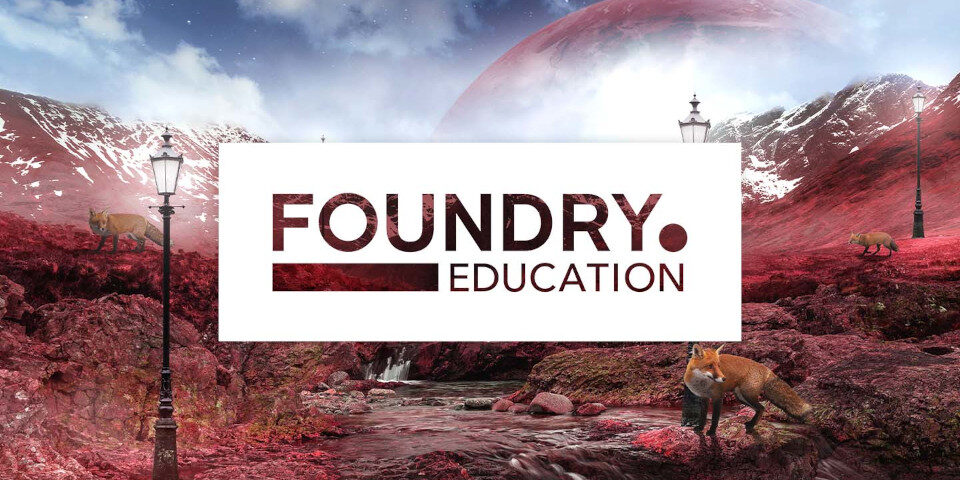 Foundry has cut the price of its Education Collective product bundle to $99/year for students not already eligible to receive the software licences as part of their courses.
Students at institutions with active classroom licences of Foundry software get the Education Collective – one-year node-locked licences of Nuke, Katana, Mari and Modo – for free.
Foundry has also rolled out a new online registration system that enables students to access the software "almost instantaneously".
Feature-unrestricted one-year non-commercial licences of Foundry's key VFX tools
Launched in 2018, the Education Collective is a set of one-year node-locked licences of Foundry's key visual effects applications – Nuke for compositing, Katana for lighting and look dev, Mari for texture painting and material authoring, and Modo for 3D modeling and animation.
Unlike the free Non-Commercial editions of Nuke and Mari, the software in the Collective isn't feature-limited, although it also cannot be used for commercial work.
Students entrolled at one of Foundry's Education Partners – schools and colleges with active classroom licences of Foundry software – get the Education Collective for free.
Other students can now rent the Collective for $99/year (in Europe, €89/year or £79/year).
Foundry has also switched to a new online verification system powered by Proxi.id, which should reduce delays in processing applications.
Eligible students can access their licences "almost instantaneously" after filling out the online form, which involves logging in using their credentials for their educational institution.
Recent graduates can use Foundry software commercially at discount rates for a year
Since we originally wrote about the Education Collective, Foundry has also introduced new graduate licences.
Available to students who have completed a full-time course in the last six months, they permit commercial use of Nuke, Katana, Mari and Modo for a year, and currently cost $278.
Read the online FAQs about the Education Collective on Foundry's website

Have your say on this story by following CG Channel on Facebook, Instagram and X (formerly Twitter). As well as being able to comment on stories, followers of our social media accounts can see videos we don't post on the site itself, including making-ofs for the latest VFX movies, animations, games cinematics and motion graphics projects.