Thursday, April 2nd, 2020

Posted by Jim Thacker
Chaos Group launches the V-Ray Education Collection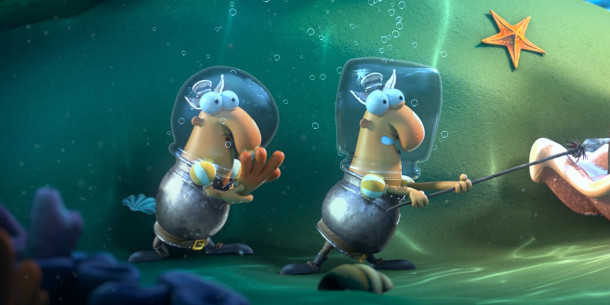 Chaos Group has launched the V-Ray Education Collection, a all-in-one licence providing access to nine versions of the V-Ray renderer and both versions of fluid simulation software Phoenix FD for $149/year.
The new licence, which is available to students and educators for use on non-commercial projects, is provided in parallel to Chaos Group's existing $99/year single-product educational licences.
Nine editions of V-Ray and both of Phoenix FD
The new Education Collection comprises nine of the thirteen current editions of V-Ray (3ds Max, Cinema 4D, Houdini, Maya, Modo, Revit, Rhino, SketchUp and Unreal Engine), plus Phoenix FD for 3ds Max and Maya.
Of the four remaining editions of V-Ray, three (Blender, form.Z and Katana) don't have existing educational licences, although the omission of V-Ray for Nuke is an interesting one.
However, it's still considerably cheaper than buying all of the licences individually: an 86% saving, according to Chaos Group.
Updated 8 April 2020: We asked Chaos Group why the Nuke edition wasn't included. They told us:
"For [the] launch of the program, we wanted to focus on what was most requested of us from students and teachers. There is always opportunity to expand upon the collection over time, depending upon demand."
Pricing and availability
The V-Ray Education Collection is available to students, full-time staff and visiting lecturers at educational institutions for use on non-commercial projects. A subscription costs $149/year.
Universities themselves can buy one, two or three-year subscriptions. Users get free upgrades during the subscription period, plus access to commercial support.
Each license includes a Universal V-Ray GUI, a Universal Phoenix FD GUI, a Universal V-Ray Render Node and a Universal Phoenix FD Simulation Node, making it possible to run the software in multiple host apps.
Read more about the V-Ray Education Collection on Chaos Group's website