Tuesday, October 9th, 2018

Posted by Jim Thacker
Foundry makes its software free to students for a year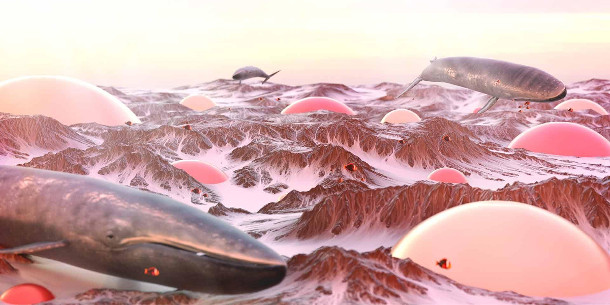 Foundry has launched a new Education Collective product bundle, enabling students and lecturers to get licences of its most popular applications, including Nuke, Mari and Modo, at greatly reduced prices.
Students can also use the products entirely free for one year, and can continue to claim educational pricing for a year after graduating, then upgrade to commercial licences at a 70% discount.
Get node-locked licences five of Foundry's most popular products for $262/year
The new Education Collective enables students to rent node-locked licences of five of Foundry's most popular products – Nuke Studio plus its CaraVR plugins, Modo, Mari and Katana – for $262/year.
To qualify, students must be enrolled full-time on a course that lasts at least one year, and not have existing licences of Foundry software.
Instructors can rent licences of the Education Collective at the same prices as students, while training institutions themselves can rent seats at $314/year.
Students can also continue to claim reduced rates for a year after graduation, then upgrade to commercial licences – either of Foundry's other product bundles or the individual applications – at a 70% discount.
Students can use the Education Collective for one year completely free
In a separate move, Foundry has also announced First Year Free: a new program that enables students to use the Education Collective for free for a year.
Unlike the existing free Non-Commercial licences of Nuke and Mari, the software in the Collective isn't feature-limited.
The applications also use the same scene file format as their commercial editions, meaning that assets created using the Collective can still be loaded once the free use period ends.
However, they are still non-commercial licences: the EULA prohibits any use for "commercial, professional or for-profit purposes".
The announcement brings Foundry more in line with other major tools developers like Autodesk, which provides students and educators with free educational licences of its software.

Read more about Foundry's educational licensing programs on its website
Read the online FAQs for the Education Collective and First Year Free program