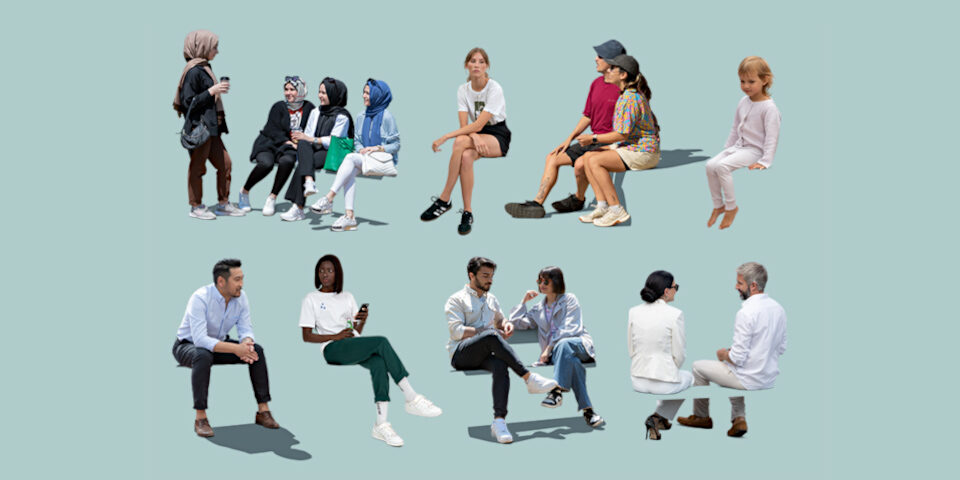 Architectural visualisation asset library VIShopper has released the Sitting Collection, a new set of free photographic cutouts of people for use in CG work.
As the name suggests, the images show people sitting down, either individually or in groups. There are eight separate images, showing people of a range of ages, sexes and ethinic origins.
The files are provided in PSD format and are licensed for commercial use. The images range between 2,700px and 5,500px in width, with contact shadows provided on separate layers.
The cutouts can be downloaded as a single zip archive, or individual files. No registration is required. VIShopper also sells a range of commercial cutout people, plants and backgrounds, and sky images.
Download the free photographic cutouts of people from VIShopper's website
Tags: architectural visualization, clothing, commercial use, cutout, cutout people, download, entourage, free, layers, photographic, photograpihic cutout, PSD, seated, shadow, Sitting Collection, VIShopper, visualization