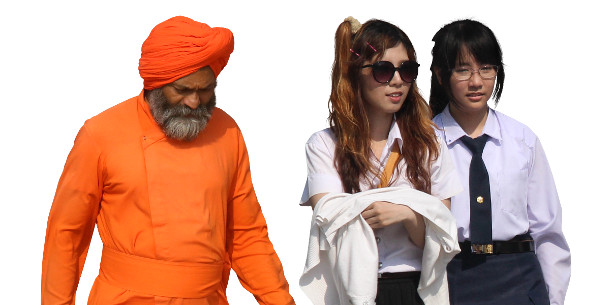 Architectural visualisation marketplace VIShopper has released a new set of free photographic cutouts of people for use in CG work. There are 18 separate images, showing 23 people in total.
The files are provided in PSD format and are licensed for commercial use.
VIShopper describes the cutouts as a 'diversity pack', with images showing people of a range of ethnic backgrounds and styles of dress. The images are typically 1,500 to 3,000px wide, and include shadow layers.
The cutouts can be downloaded as a single zip archive, or individual files. No registration is required. VIShopper also sells a range of commercial cutout people, plants and backgrounds, and sky images.
Download the free photographic cutouts of people from VIShopper's website
Tags: commercial use, entourage, photographic cutout, photographic people, PSD, shadow, stock character, VIShopper, visualization