Wednesday, May 26th, 2021

Posted by Jim Thacker
Unity Technologies releases ArtEngine 2021.5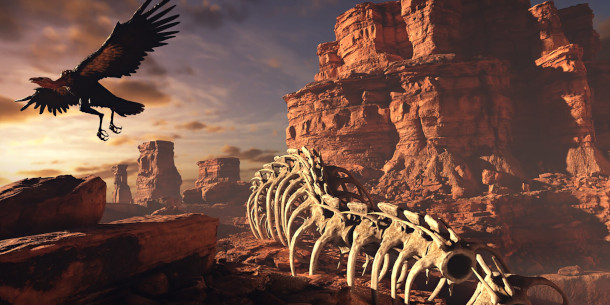 Unity Technologies has updated ArtEngine, its AI-based material-processing software.
New features in ArtEngine 2021.4 and 2021.5 include automated masking of visual features in an image, and the option to export and share ArtEngine projects with other artists.
Users of the Studio edition of the software get a new command-line interface.
An AI-based toolset to automate common material processing tasks for game dev work
Originally developed by Artomatix as an online solution, and acquired by Unity last year, ArtEngine automates common image-processing tasks for game development.
Key tools include Upres, which increases the resolution of textures or rendered images – for example, assets created for previous-gen games – automatically filling in missing details.
There are also a range of artefact-removal tools, including fixes for JPEG compression and seams, image unwarping, and a Photoshop-style Content-Aware Fill system.
The software can also 'mutate' properties of textures, creating instant variants, transfer colour schemes between images to speed up look dev work, and generate PBR materials from single source images.
At GDC 2021, Insomniac Games principal technical artist Nathaniel Bell described it as "the best remastering tool on the market", saving the studio "50% to 75% [in processing time] depending on the case".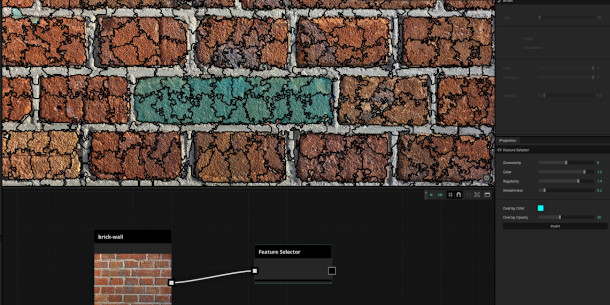 ArtEngine 2021.4 and 2021.5: new Export Project and Feature Selector systems
New features in ArtEngine include the option to export ArtEngine projects and share them with other artists.
Unity has also released a set of example projects to help new users learn ArtEngine's features. You can find download links in this blog post.
There is also a new Feature Selector (shown above), which converts a source image into a set of 'super pixels' – contiguous regions with similar visual properties – making it easier to isolate and mask features.
Users of the Studio edition get a new command-line interface for pipeline integration, making it possible to run ArtEngine tasks in the background without opening the application itself.
Pricing and system requirements
ArtEngine is available on Windows 8.1+ only. It requires a compatible Nvidia GPU. It is available to users of other game engines, but you will need a Unity ID to install it.
The software is rental-only, with a standard price of $1,140/year for the base edition. The Studio edition includes the SDK, and supports batching and multi-site use, with a minimum purchase of five seats.
At the time of writing, Unity is offering is a significant discount on both editions until 5 July 2021.

Read an overview of the new features in ArtEngine 2021.5 on Unity Technologies' blog
Read a full list of changes in ArtEngine in the online release notes