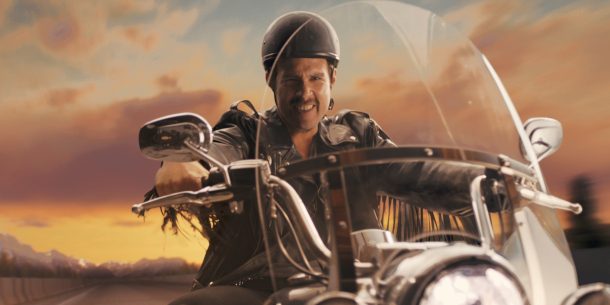 Compositor and VFX supervisor Henrique Reginato recently struck out on his own using Nuke Indie. In this sponsored article, he explores the opportunities Foundry's software unlocks for freelance artists.

Combining the node-based compositing toolset of NukeX with the conform, editorial and review capabilities in Nuke Studio, Nuke Indie was launched by Foundry in July 2020 as the ultimate tool for solo artists wanting to create high-quality visual effects at an accessible price.
Below, compositor and VFX Supervisor Henrique Reginato shares his thoughts on how the software supported his newly founded VFX studio, NOX Visual Effects, in tackling two challenging projects.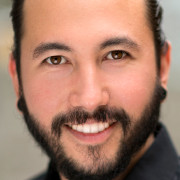 Henrique Reginato: Having worked in the audiovisual field for over a decade, I started my career as a motion graphics artist, before transitioning to on-set work and then back to post. I started specialising in compositing around 2011 and have been working with Nuke since 2012.
Amidst the pandemic, I saw a window of opportunity to start my own small business focusing on 2D visual effects work for commercials, web, film and television and in July 2020, NOX Visual Effects was born. A month later, I started working on the first ever NOX VFX project, using Nuke Indie as the main compositing tool.
Making the decision and getting set up with Nuke Indie was easy. From the perspective of a freelance artist, the pricing and subscription model is highly attractive, so for me it was a no-brainer. Funnily enough, I had a meeting scheduled with the bank to get a loan to purchase a full license of Nuke Studio. One hour before my meeting, Foundry announced Nuke Indie. When I got to the bank, I didn't need the loan any more.
The Indie license also makes sense from a small business perspective when one has to collaborate with other freelance artists on a project and have consistent gear and software. Finding freelancers with their own Nuke license isn't easy. But purchasing/subscribing to Nuke Indie is easy and affordable, thereby creating a bigger pool of Nuke users that can work from home and collaborate from anywhere in the world.
As a freelance artist, Nuke Indie's technical restrictions are a negligible inconvenience that one would rarely bump into due to the nature of the work. It really comes down to Python limitations – Nuke Indie's Python API does not supporting calling more than 10 nodes – in the sense of automating a lot of things or doing large operations. I understand that the 4K maximuum output resolution might be a deal-breaker for some industries, but I have yet to see a VFX film or series being finished in 6K or more by a remote freelance artist.
Studio workflow in Nuke Indie
In terms of workflow and set-up, I usually start any project with Nuke Studio to conform every shot on a timeline and make sure conventions are set automatically for names and paths. This is the single most important step I can think of. It dictates how fast and how smoothly an artist or a team of artists can navigate the creative side of a project without worrying about technical details such as frame range, render names, where to find the plates, and so on.
From here I distribute shots to the other artists on a secure server. Shots are given with plates, references, elements and Nuke Indie scripts so each artist can start work right away. This is all because Nuke Studio, inside Indie, has already conformed everything for me, guaranteeing the flow of each step of the process from conforming to reviewing and exporting back to the client.
Creating the live-action commercial for The Walking Dead Onslaught in Nuke Indie
NOX VFX has used Nuke Indie on a total of five productions in the last five months. These include two commercials, one Disney TV series and two feature films, one of which is still in post-production.
We were fortunate enough to be approached by highly creative clients that needed even more creative solutions for their projects. I was invited by creative director Ryan Seville at Evolve PR to supervise the shoot and create all VFX on a commercial for The Walking Dead Onslaught, a VR game for PSVR and PC. Using Nuke Indie, we finished 32 shots in under 14 days.
The job was to make the entire set decay with time, as if the player is living an immersive experience. The biggest challenge I faced on this project was to create the 'holographic' sword that appears on the VR controllers. The sword asset was provided by the game developer and is the actual asset used in-game.

NOX VFX recreated the holographic sword from virtual reality survival title The Walking Dead Onslaught inside Nuke Indie using the original asset from the game. Image courtesy of NOX Visual Effects.

All of the tracking was completed inside Nuke Indie: I used a mix of camera and keyframe animation to position the sword. The look was achieved with a series of scanline renders of the sword with different materials to give a semi-transparent look, along with localised noises and chromatic aberration. Creating a dense point cloud of the scene gave me the ability to position the sword in 3D space accurately.

NOX VFX's Nuke script from the live-action commercial for The Walking Dead Onslaught. Image courtesy of NOX Visual Effects. Click the thumbnail to see a larger version of the image.
The second biggest challenge of this project was to have the decay of the house increase as time passed. This was only possible with Nuke Indie due to the fact it incorporates Nuke Studio, in which I could check continuity between shots and make adjustments on the fly.
Using Nuke Indie to turn around three TV spots in under 10 days
We also worked on a creative, fast-paced series of commercials with Timelapse Media House as the main production house. This was a fun project to work on, complete with a highly talented team. We finished all three parts in just nine days, from VFX concept to finals.
A lot of the inspiration came from other acclaimed projects, such as the TK Maxx Christmas film and Old Spice commercials. On this particular project, I have to give all credit to my team of artists who worked on Nuke Indie to create everything we see on screen while I supervised and managed client expectations.
The project involved greenscreen extraction, background development, set extension and particle system set-up. This was a big challenge due to the amount of work that needed to be done in very little time. The entire campaign was a series of three 15-second pieces, with a completion time of less than 10 days.

A 3D environment created for the project. Image courtesy of NOX Visual Effects.
The artist – Cristian Slavik – created all cameras, keyed the greenscreen, simulated particle systems, and sourced and created all the background images. The biggest challenge was to create three moving backgrounds with lots of trees and road. We had to deal with a large number of particles and a lot of geometry to project the road textures and road side guides.
When working on a TV spot, you have to move fast with little briefing and be prepared for last-minute changes. Nuke Indie handled the entire project like a champ and made it very smooth to produce every pixel.

As well as developing 3D environments, NOX VFX's work on the project, done in Nuke Indie, included greenscreen extraction and creating shot cameras. Image courtesy of NOX Visual Effects.
Advice for artists wanting to migrate to Nuke Indie
If you're coming from After Effects or other layer-based compositing systems, Nuke Indie will definitely handle all of your tasks. It's the best node-based system I have tried.
If you're staring your studies or career in compositing, Nuke Indie will serve you well. If you don't have a big pipeline and need Python support, you can work with it in exactly the same way you would with Nuke itself. All the tools and functions are there, for a fraction of the price. In fact, that's my favourite feature of Nuke Indie – the simple fact that you are getting the functionality of Nuke Studio and NukeX for an affordable price. As a freelancer working from home, you can't go wrong with it.

Read more about Nuke Indie on Foundry's website
Read Foundry's online FAQs about Nuke Indie

Full disclosure: this article is a paid promotion from Foundry.
Tags: Advertorial, benefits of Nuke Indie, compositing, Foundry, Henrique Reginato, NOX Visual Effects, nuke, Nuke Indie, Nuke Studio, NukeX, vfx, visual effects