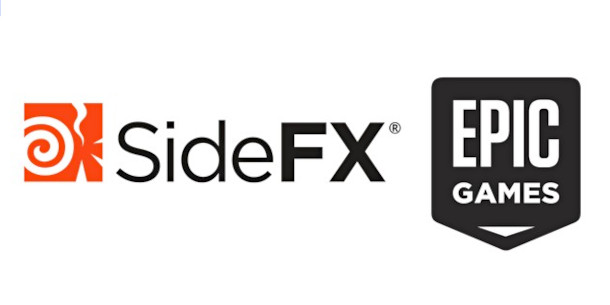 Epic Games has become an investor in Houdini developer SideFX, the company has announced. No financial information about the deal has been disclosed.
SideFX president and co-founder Kim Davidson remains the majority owner of the business, and the firm says the deal will have "no impact at all" on the development of Houdini.
An investor with deep pockets – and a similar business philosophy
Despite a string of Oscars – both for movies using Houdini for VFX, and for the developers themselves – SideFX is one of the few major software firms in the entertainment industry not to be publicly traded.
Unlike Foundry – also still a private company, but acquired by a string of venture capital firms – its majority owner is still its president, Kim Davidson, who co-founded the company in 1987.
In Epic Games, the firm has found an investor with a similar financial outlook: despite a well-publicised $1.78 billion funding round earlier this year, Epic remains majority-owned by its own co-founder, Tim Sweeney.
With the uptake of Houdini among game developers, and the growing use of Unreal Engine as a previs and real-time rendering tool for broadcast and movie work, the two firms also increasingly share a user base.
No change to either SideFX or Epic Games' product roadmaps in the immediate future
The two companies' products are largely complementary: Houdini assets integrate into Unreal Engine, Epic Games' game engine, via its own Houdini Engine and UE4 plugin.
However, SideFX states that the investment will "have no impact … on the Houdini development roadmap".
In a thread on the company's forum, SideFX director of marketing Chris Hebert suggested that while development of "all Houdini Engine plugins" continues "at full speed", no additional integration is planned.
While users may "possibly" see Unreal Engine as a render delegate within Houdini's new Karma renderer, the agreement "doesn't change their roadmap or ours".
No IP is being shared between the two firms as a result of the deal.
Read more about Epic Games' investment in SideFX in the company's forum thread
Tags: deal, Epic Games, Houdini, Houdini Engine, integration, investment, Karma, Kim Davidson, minority owner, private company, privately owned, SideFX, Tim Sweeney, Unreal Engine