Tuesday, June 2nd, 2020

Posted by Jim Thacker
Download free storyboarding tool Storyboarder 2.0

Wonder Unit has released Storyboarder 2.0, the latest version of its versatile free storyboarding software.
The update revamps Shot Generator, Storyboarder's 3D boarding system, refactoring the IK system of its stock 3D characters, adding a new window for scouting camera views, and adding multi-user VR support.
A powerful free tool for creating 2D and 3D storyboards and animatics
Aimed at a range of users, from writers and directors to visual artists, Storyboarder is a streamlined, but surprisingly powerful, tool for creating 2D and 3D storyboards and animatics.
Created for use on Wonder Unit's own movies, it can generate boards from scratch, or based on screenplays formatted in Final Draft or using Founain syntax.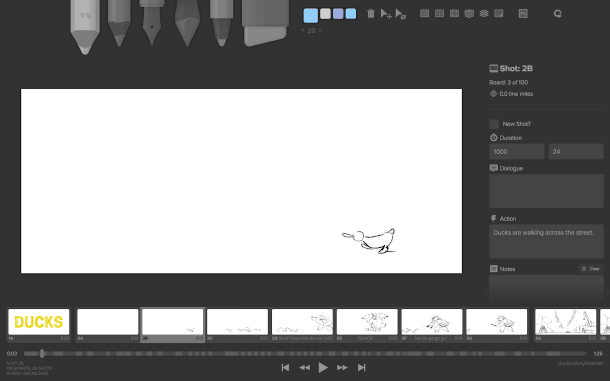 The internal 2D drawing toolset is intentionally simple: six key tools for rough sketches, final line work, annotations and colouring, all with pressure sensitivity when using a graphics tablet.
You can also import images directly from Photoshop, or any other image editor that supports the PSD format – both Krita and GIMP will work – or import photos of physical sketches.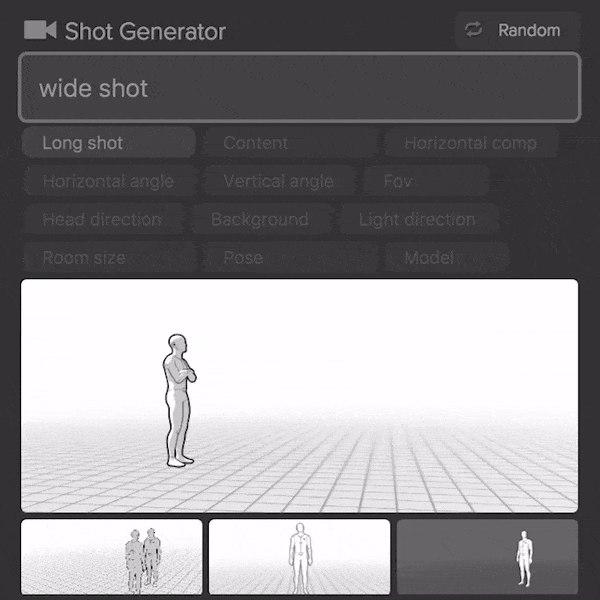 The software also includes Shot Generator, a 3D environment for exploring shots using customisable male and female figures: either as guides to draw over in 2D, or as final storyboard panels.
As well as posing characters directly, users can choose standard poses from drop-downs or type in natural language commands like 'male kneeling medium looking up'.
The software also includes a timeline editor and the option to import audio clips, making it possible to convert the completed storyboard into an animatic.
Boards and animatics can be exported in a range of formats, including PDFs and animated GIFs, or exported directly to editing software like Premiere Pro or Avid's tools.
Other nice features include a track changes system and multi-user collaboration via GitHub.
New in Storyboarder 2.0: new tools for composing shots in 3D or VR
Storyboarder 2.0 reworks the Shot Generator, improving performance when laying out shots, and streamlining the user interface.
The IK system for the stock 3D characters has been refactored, making it possible to pose knees and elbows directly; and there are new controls to dolly zoom 3D cameras or make them orbit characters.
The update also introduces Shot Explorer, a new feature that makes it possible to toggle between a range of suggested camera positions for a 3D scene, helping to test different compositions for a shot.
In addition, the software's existing VR support has been extended, making it possible for multiple users to explore a 3D scene simultaneously in virtual reailty.
Early user feedback has been very positive: we were actually alerted to the release by this post on the NewTek forum, which says that the recent changes make a huge difference to usability.
System requirements
Storyboarder 2.0 is available free for Windows 10, Linux and macOS under a modified MIT licence.

Read a full list of new features in Storyboarder 2.0 in the GitHub changelog
(Includes download link)
Read more about Storyboarder on Wonder Unit's website (Includes a set of FAQs)